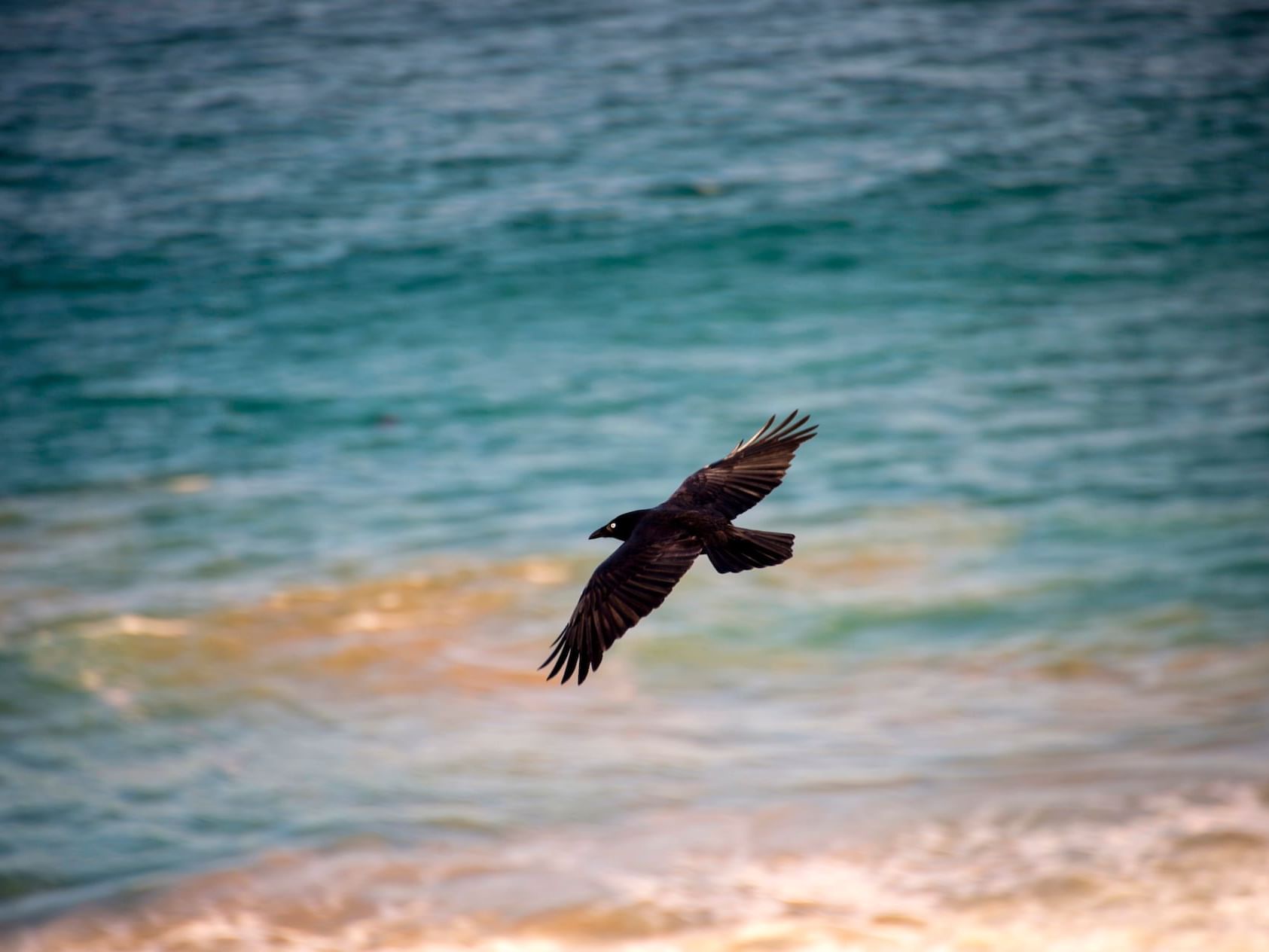 Wildlife Bucket List: Ten Creatures To Spot In Freycinet National Park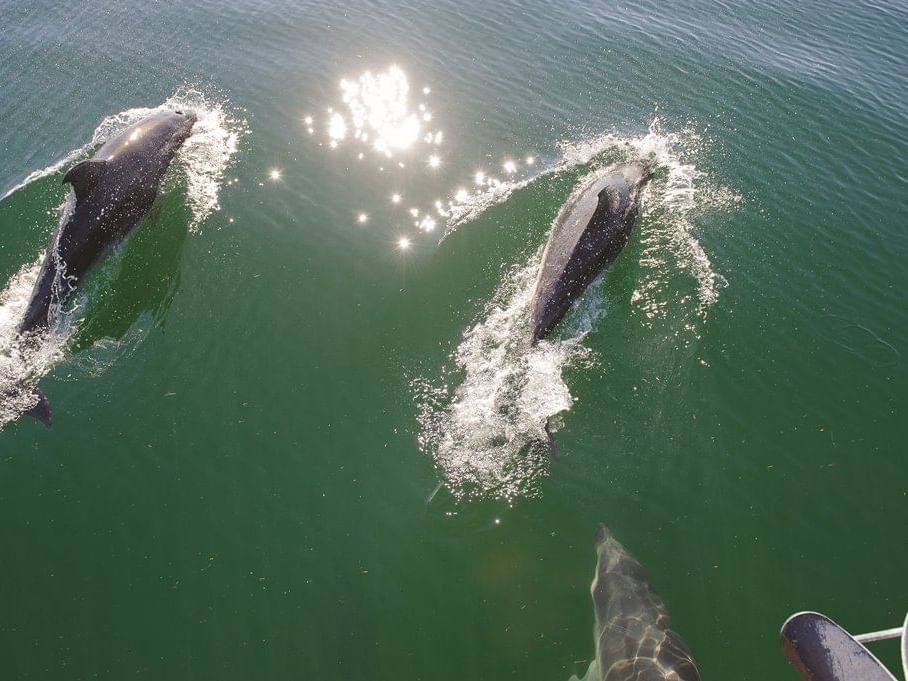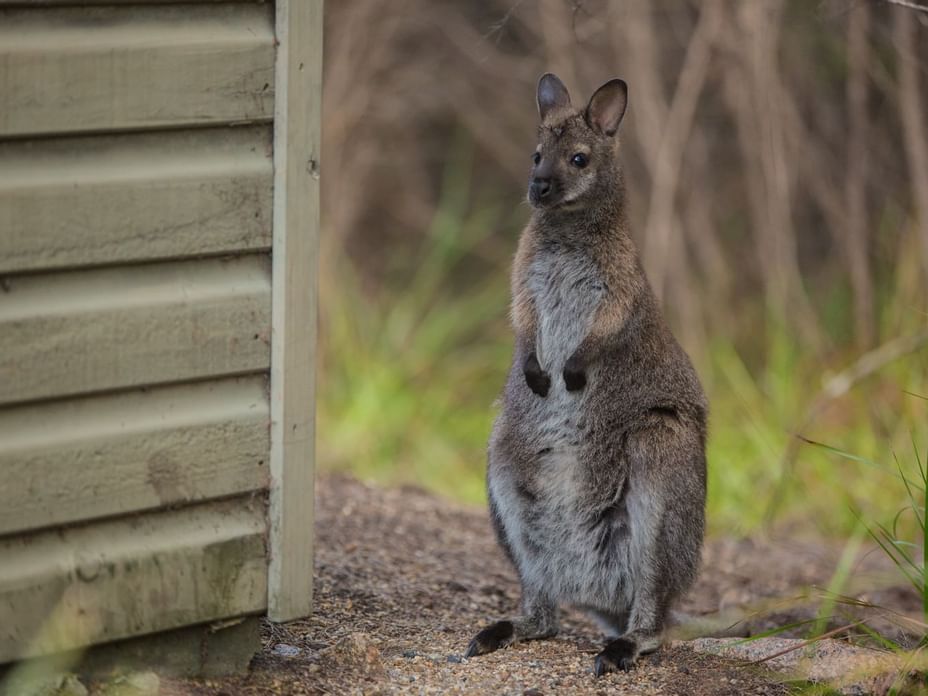 Visitors to Freycinet National Park are usually familiar with awe-inspiring photos of The Hazards mountain range and the azure waters of Wineglass Bay. This gorgeous scenery demands exploration and most visitors are pleasantly surprised to find that this unspoilt wilderness yields plenty of opportunities for wildlife spotting. Here is a bucket list of mammals and sea creatures that you should try to tick off during your stay.
Land Encounters
Whilst hiking along trails in the national park or on beaches, keep your eyes open for these lovely companions.
Tasmanian Devil: This squat Tasmanian icon is best seen in dense scrub during a night walk. East Coast Nature World will guarantee a sighting.
Pademelon: The Tasmanian pademelon is a shy nocturnal creature. More common than the Tasmanian Devil, a night walk should ensure success.
Echidna: Beach vegetation and forest floors are the places where you will see these spiky little bundles foraging for ants during the day.
Wombat: Once again, you need to be alert at night for these short-legged, stubby-tailed dwellers.
Quoll: Unlike some of the other creatures, eastern quolls should be quite easy to encounter. Challenge yourself by looking for a spotted-tail quoll.
Possum: Brush tail, Ring tail and Pygmy possums will definitely find you if you leave food in the open. Make sure that you secure all backpacks.
Bennet's Wallabies: Also known as the red-necked wallaby, these can be found in abundance throughout the peninsula. Watch for them feeding on grasses, particularly in the afternoon and at dusk.
Sea Encounters
Beach walking, kayaking, cruising and helicopter rides (and sometimes just viewing from our deck) allow you to spot Freycinet's incredible marine life. Make every effort to see these three beauties.
8. Whale: The Southern Right and Humpback whales can be seen on the eastern side of Freycinet during their annual migration.
9. Bottle-nose dolphin: Wineglass Bay and Coles Bay are the best places to see pods of these playful sea animals.
10. Australian Fur Seal: Rocky areas around the Freycinet Peninsula and the east coast beaches are the most likely places to find these large creatures soaking up the sun.
On Your Doorstep
Freycinet Lodge is located within the national park, so many of these creatures are literally right on your doorstep. Sip a glass of splendid local wine and tick off your wildlife bucket list from the comfort of your own balcony! No matter what time of year you visit, there are plenty of unique companions just waiting for you to find them.