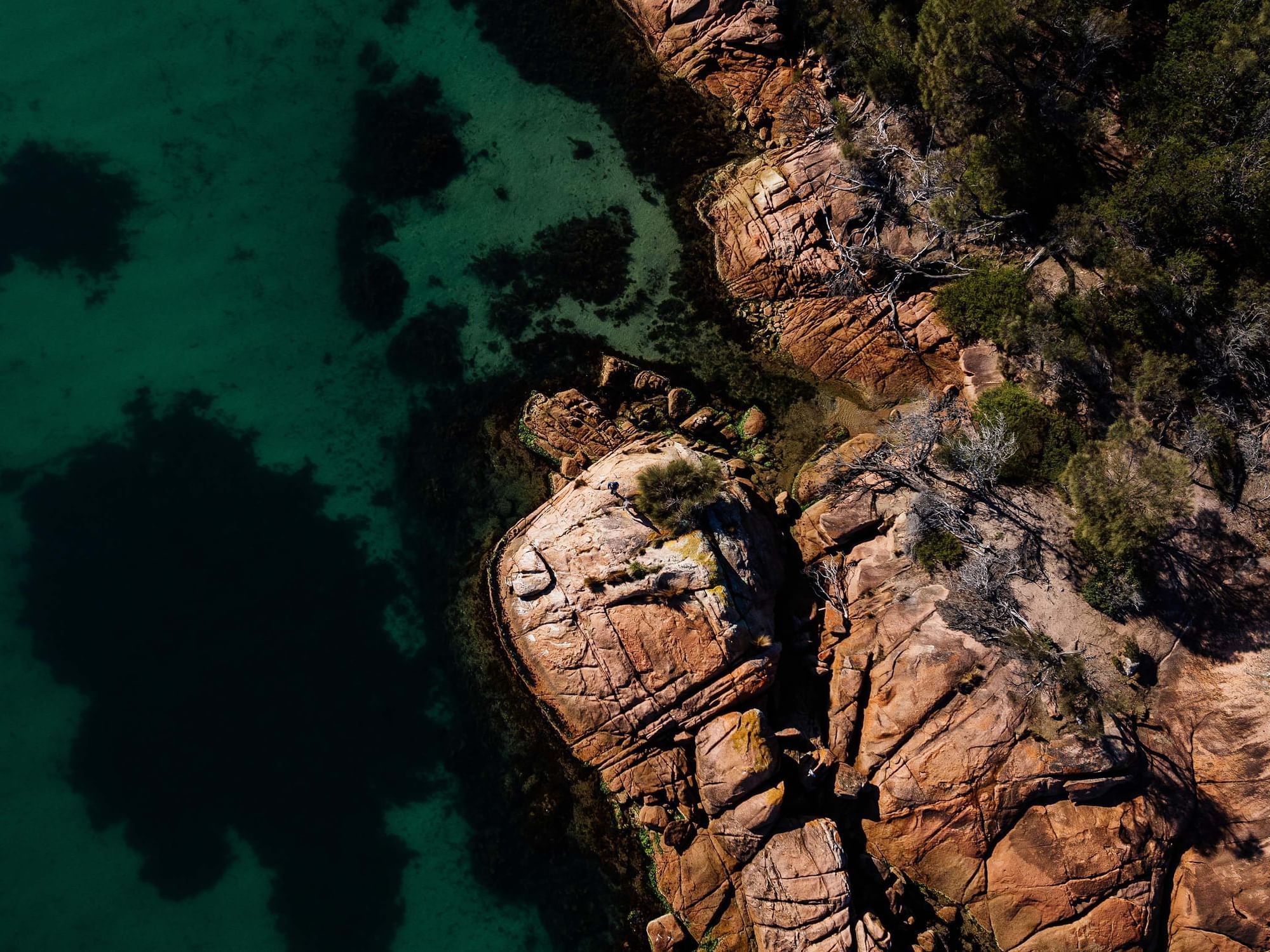 Legacy Of Gondwana: A Unique Ecosystem In An Ancient Land
Tasmania offers you the chance to see diverse plants, animals and landscapes that cannot be found elsewhere. Traces of zircon in rocks indicate that this natural heritage is more than three billion years old. Over millions of years, the great southern landmass of Gondwana developed through volcanic eruptions, earthquakes, glaciations and river deposits. As it slowly disintegrated, Australia split from Antarctica and moved north. Tasmania was created when major fault systems occurred, shaping it into a triangle and producing its unparalleled landscape formations. For 8000 years, Tasmania has been isolated from the mainland after Bass Strait flooded. This has resulted in a unique ecosystem that attracts tourists and scientists from all over the world.
Precious Plants
Tasmania boasts the world's tallest flowering hardwood forests and one of the world's most untouched expanses of ancient cool temperate rainforest. The huon pine and fagus are two trees to look out for. Huon Pines grow slowly and can live to be more than 3000 years old. Fagus is Australia's only cold-climate deciduous tree and has spectacular autumn leaves. Tasmania's wetland areas are also highly prized globally for their pristine condition and biodiversity. They act as breeding grounds for many birds and animals as well as mosses, lichens and fungi that are only found in Tasmania. In the heathlands, you may find the palm-like Pandini which is the world's largest heath plant.
Wondrous Wildlife
The Tasmanian devil is Tasmania's most high-profile animal, but there are other examples of unique wildlife to be spotted. The lack of predators on this island state means that species such as the eastern quoll and reclusive Tasmanian bettong, which have become extinct elsewhere, continue to exist. The giant freshwater crayfish is world's largest freshwater animal with no backbone. Bird spotters will be delighted as Tasmania has twelve species of birds which exist nowhere else, including the Tasmanian wedge-tailed eagle, Tasmanian thornbill, orange-bellied parrot and black-headed honeyeater.
Where to Visit
Tasmania has preserved its unique ecosystem by establishing The Tasmanian Wilderness World Heritage Area and a series of national parks. Here are some of the best places to see these stunning examples of flora and fauna.
Freycinet National Park: See the Tasmanian Blue Gum, which is the state's floral emblem, and the Oyster Bay Pine as well as other hard-leafed forest plants. Eastern quolls and Tasmanian devils are occasionally seen here. Australian fur seals colonies are located around the area. You'll also spy birds that are rarely seen elsewhere including mutton birds, pied oystercatchers, hooded plovers, wedge-tailed and white-breasted sea eagles and little penguins. Stay at Freycinet Lodge, located within the park, to truly experience this natural paradise.
Cradle Mountain-Lake Saint Claire National Park: In autumn, the Dove Lake circuit or Weindorfers Forest Walk offer the chance to see fagus in glorious colour. Cradle Mountain hosts more than one-third of Tasmania's native plant species. The Tasmanian devil, spotted-tail quoll and eastern quoll are found here. The pencil pine moth has origins that even pre-date the Gondwanan heritage of Tasmania's native species.
Gordon River: Take a cruise through ancient forests and visit the legendary Huon Pines. You'll learn about the significance of this amazing environment.
Tamar River: If you want a taste of Tasmania's wetlands, the Tamar River Conservation area offers walking tracks, a boardwalk and bird hides. There is an abundance of water birds and waders.
Ancient Ecosystem
Tasmania's environment is a delicate ecosystem which has developed since Jurassic times. When exploring its natural wilderness, you can be assured that you are truly stepping into an ancient land.