JOIN US AT FREYCINET LODGE
Effortless style in accommodation at Freycinet National Park
Time stands still and your cares will wash away from the moment you arrive at Freycinet Lodge on Tasmania's east coast. Overlooking the blue waters of Great Oyster Bay and with the rugged Hazards mountain range as your backdrop, our location in Freycinet National Park is second to none.
You will fall in love with everything Freycinet National Park has to offer during your time with us.
Connect with the stunning natural environment in our secluded, stylish and comfortable accommodation. Indulge in fresh, local dining options, or make memories with an unforgettable activity or experience.
ACCOMMODATION AT FREYCINET LODGE
Find your perfect piece of paradise, with our grounded yet elegant accommodation options.
If you are an NRMA or RACT member, you can enjoy a 25% discount on direct accommodation bookings. If you are an interstate or international auto club member, you will receive a 15% member discount.
EXPLORE FREYCINET NATIONAL PARK
Set the pace that suits your mood – your visit to Freycinet National Park will be magical, so how you enjoy it is up to you. From pleasant to adventurous, discover the amazing views and spectacular bushland along the popular walking tracks, or from easily accessible lookouts.
DINING OPTIONS
Unwind from a day of exploring and indulge in delicious local cuisine, including the best seafood in Tasmania, in your choice of Freycinet Lodge's three restaurants.
SPECIAL OFFERS
Freycinet Lodge offers holiday packages and accommodation specials on a regular basis. So whether you're from interstate or overseas planing a wonderful holiday in Tasmania, or you're a local looking for a couple of days in paradise, keep an eye out for our special offers.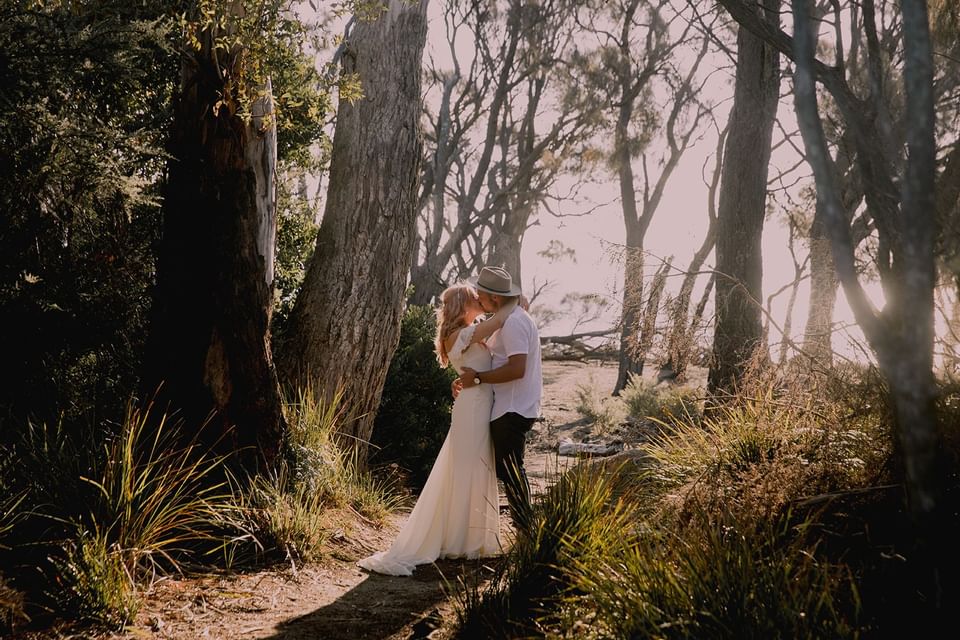 ELOPEMENT PACKAGE
Imagine exchanging vows in an intimate ceremony at Honeymoon Bay with views of Great Oyster Bay and The Hazards mountain range as your backdrop.
Read more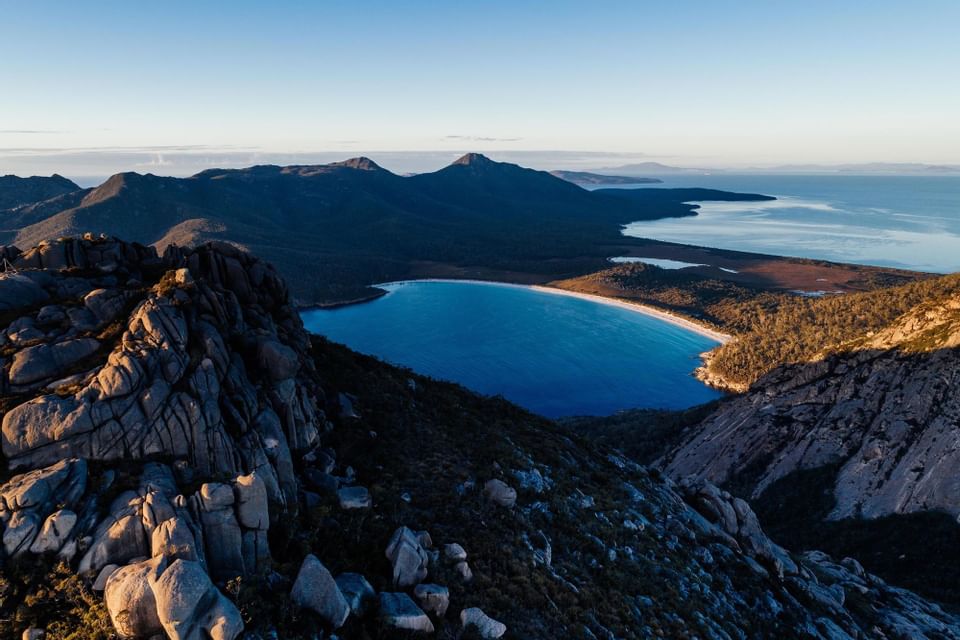 FREYCINET FLY AND DRIVE
Arrive at Freycinet Lodge in style, with an air transfer that gives you the best possible view of Tasmania's stunning east coast.
Read more
Christmas Day in Freycinet National Park
Relax on the spectacular Freycinet Peninsula this festive season. Enjoy a chef-prepared lunch or dinner with family and friends, featuring fresh Tasmanian seafood, local wines and your festive favourites.
A touch of Tasmanian heaven

This lodge is located right in Freycinet National Park and is worth the stay. The rooms are spacious and comfortable. You can walk the grounds and see wildlife as well as spectacular vistas. Being you are in the park you should do some of the hikes which range from easy to very difficult. A hike can be 1/2 hour in duration to as much as multiple days.
Lovely location, comfortable accommodatioin

We thoroughly enjoyed our 2 night stay at Freycinet Lodge. Our cabin was comfortable, spacious, clean and beautifully situated close by the water. Breakfast, which was served from the restaurant overlooking the bay, was very good and the staff welcoming and friendly.
Brilliant

Room great for a family of 4 - very comfortable stay. Food beautiful in the restaurant and the view perfect. Brilliant to come back to after the most amazing experincewalking to Wineglass Bay. Perfect is an understatement