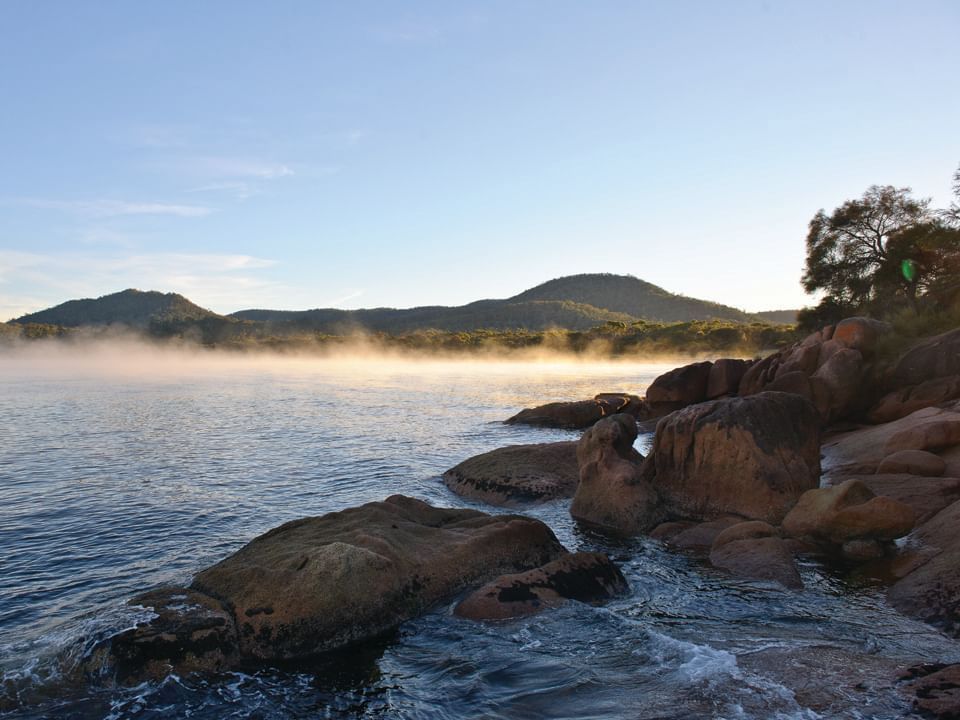 Nicolas Baudin's Expedition: First Encounters Captured In Delicate Artworks
When the first European explorers began to chart and record their expeditions to Australia, they were undertaking voyages that would the equivalent of a present-day landing on Mars. A new exhibition at the Tasmanian Museum and Art Gallery (7 April – 9 July) allows us to see Australia through the eyes of these intrepid early explorers. "The Art of Science: Baudin's Voyages 1800 – 1804" is a fascinating collection of sketches and paintings which reveal the awe with which these explorers observed the people, flora and fauna in this new land.
When viewing this exhibition, it is sobering to consider that Nicolas Baudin's 1800-1804 expedition may not have had artists at all. Napoleon was keen to promote science in his rise to power and the names of Baudin's ships, Le Géographe and Le Naturaliste, reflect this. Originally, 23 scientists including astronomers, botanists and mineralogists were on board. The ships were overcrowded, but sickness and discontent quickly took hold and many left in Mauritius. This allowed Baudin to include two talented illustrators – Charles-Alexander Lesueur and Nicolas-Martin Petit.
The three and a half year expedition included charting the coasts of South Australia, Western Australia and Tasmania. Many places were given French names including Tasmania's Freycinet Peninsula. It was named after one of the two Freycinet brothers who were senior officers on this voyage. One of the most famous place names that resulted from this journey is Encounter Bay in South Australia. It was named by Matthew Flinders after the two expeditions unexpectedly met there.
By any measure, this expedition should have been a triumphant success. Using pencils, paints and camel-hair brushes, the artists made elegant, meticulous drawings of the people, plants and animals they saw whilst scientists added detailed notes. There were numerous peaceful encounters with indigenous Australians and, even today, Leseueur is recognised for his highly-respectful depictions of First Australians.
In all, 33 cases of preserved specimens were taken to France as well as live animals such as emus and kangaroos. Some scientists and officers were evicted from their rooms so that these ailing, seasick animals could be housed there. European perceptions of Australia, its indigenous people and its wildlife were changed by this expedition.
Unfortunately, Baudin would not go down in history as a brave adventurer. The journey was plagued by illness and death with only six scientists surviving. On the return voyage, Baudin succumbed to tuberculosis in Mauritius. Reports of the expedition portrayed him as an incompetent, corrupt leader. Napoleon himself was annoyed because he had failed to beat Matthew Flinders to claim South Australia for France.
Despite the dramas of the voyage, Baudin and his superb artists have left a wonderful legacy. Whilst these artworks were created for a scientific collection, they are delicate renderings of first encounters with Australia's people, animals and plants. Aesthetically pleasing and scientifically unique, this exhibition is a worthy addition to your Tasmanian itinerary.