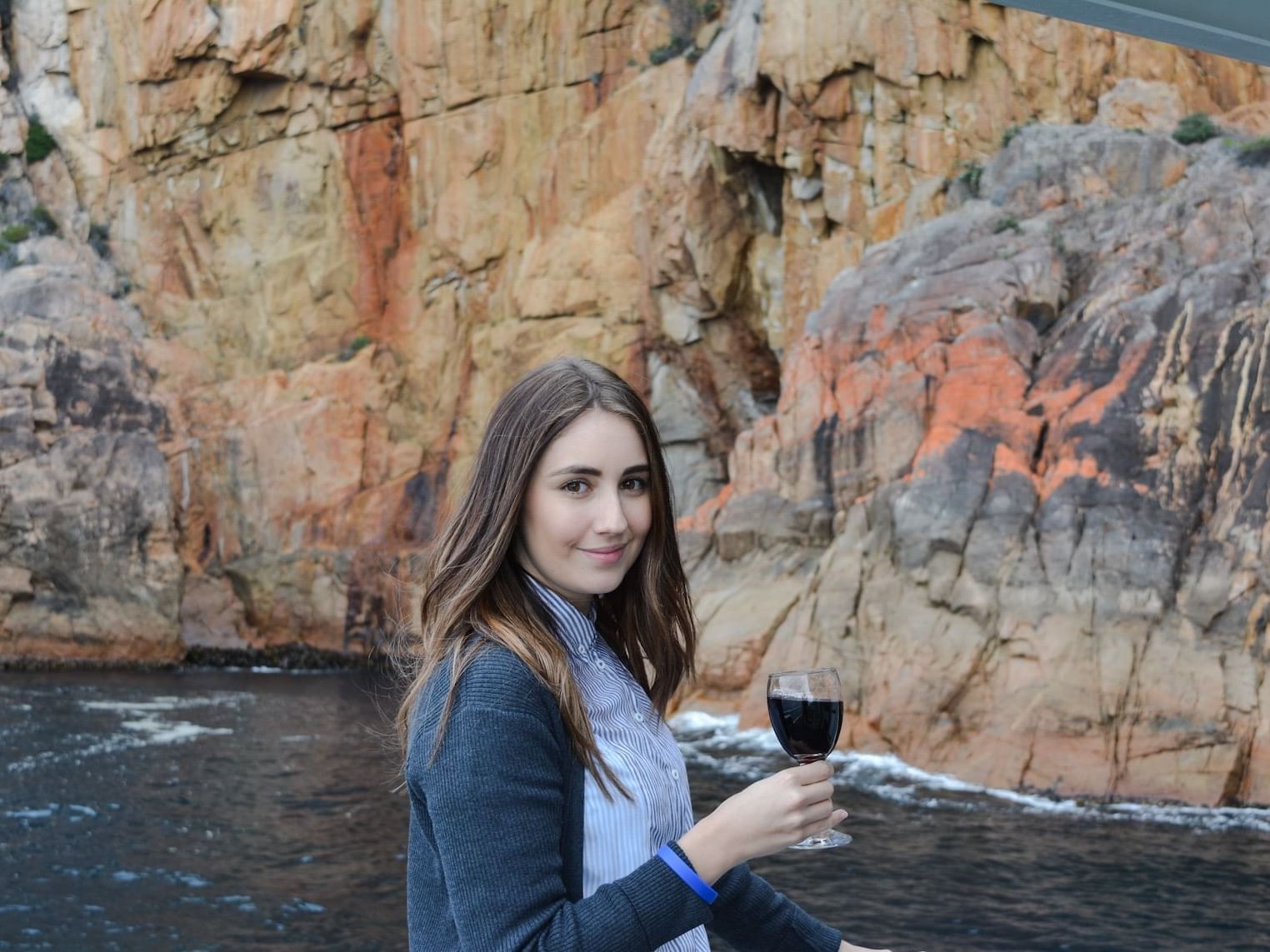 The Striking Beauty of a Wineglass Bay Cruise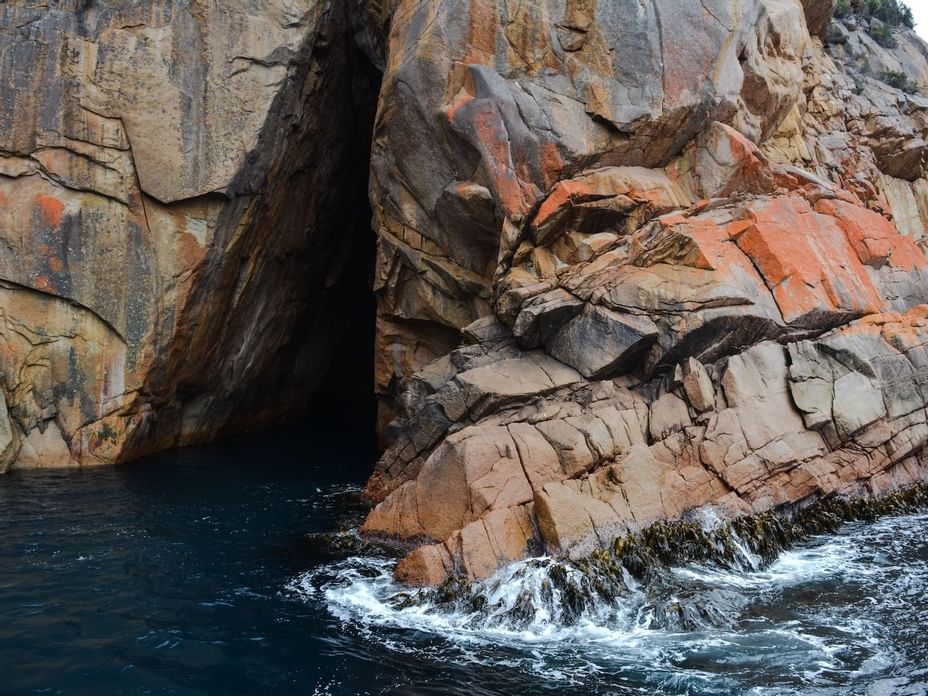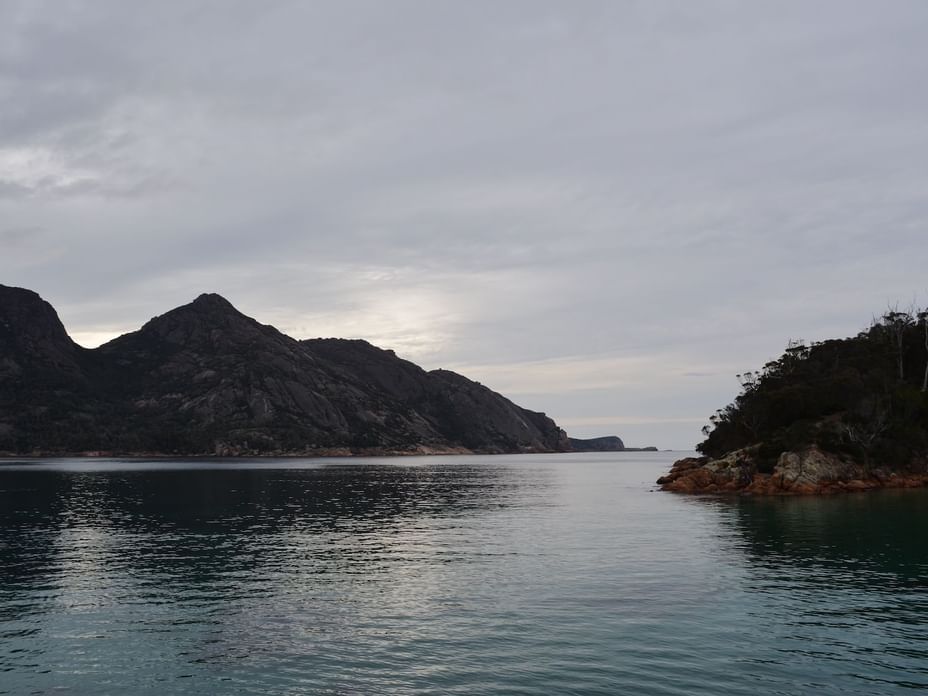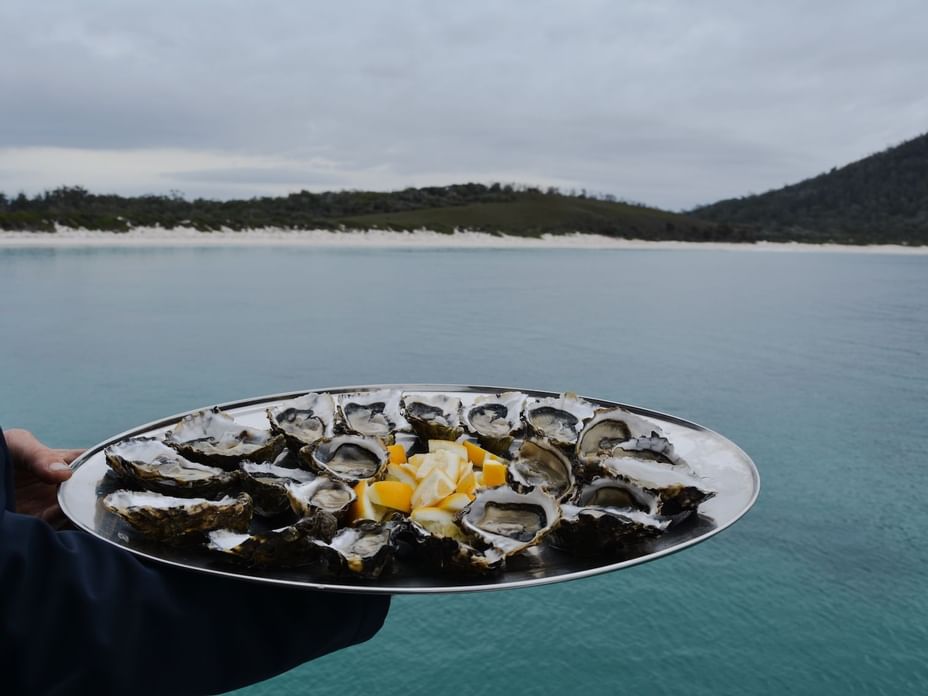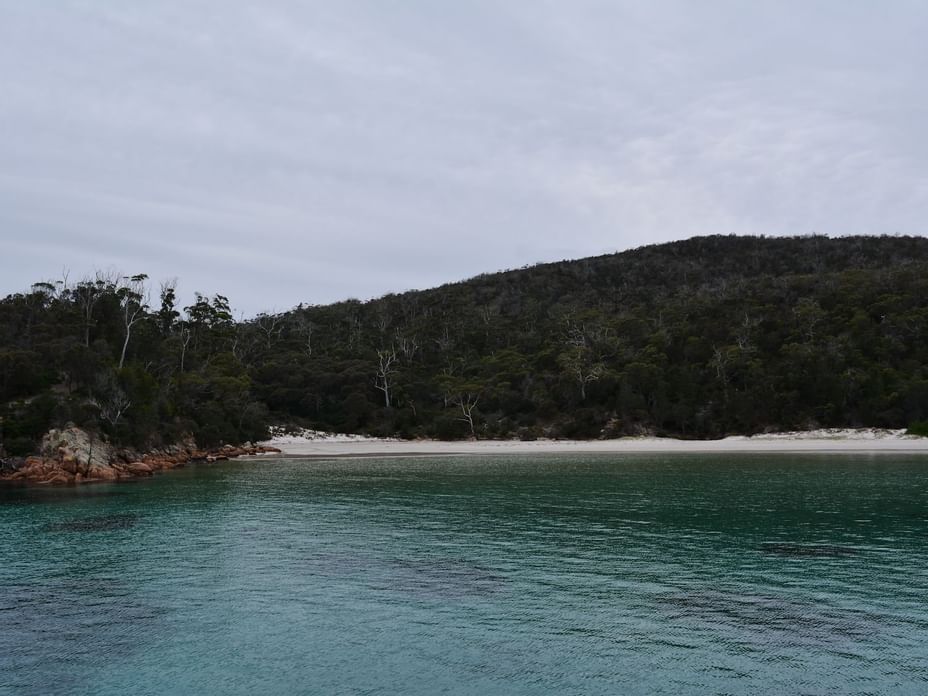 Located underneath the Hazard's Mountain range, is the beautiful Wineglass Bay. A location so isolated, you have to climb a mountain to experience it! That is, of course, unless you set to the seas on the Wineglass Bay Cruise.
Feeling a little tired after our early morning, I was blown away by the gorgeous view of the Hazards from the dock beside our cruise boat. After taking our seats in the Sky Lounge, the captain and staff immediately made us feel welcomed as they explained the safety procedures. One thing I love about the East Coast of Tasmania is that everyone is so relaxed. Perhaps by the end of the journey they might rub off on me?
Cruising past Mount Amos, it dawns on me just how many amazing sights I am about to encounter. It's not every day that you get to absorb the serenity of a place so remote and pristine, by sea. The Wineglass Bay cruise offers the best that Tasmania that has to offer: untouched natural environment, pristine coastlines, diverse marine conditions, fresh local produce and world class wines.
A couple of hours into the journey, I couldn't help but notice the impressive range of Tasmania wines on offer. The East Coast of Tasmanian offers some of Tassie's best aromatic white grape varieties, Pinot Gris, Gewürztraminer and Sauvignon Blanc. However, as it was a cooler day, Gala Estate Pinot Noir was the wine of choice!
Soon into the journey, we were served our Bento Box Ploughman's lunch. This included some of Tassie's best gourmet treats: cheeses, meats and other antipasto ingredients, as well as some rocky road from House of Anvers.
Right when I thought things couldn't get any better, out came a tray of fresh Tasmanian oysters, from Freycinet Marine Farm. Straight from the ocean to the plate, I was pretty excited to give them a taste (even more excited to learn a few of our dining companions didn't eat oysters).
We saw some of the most mind-incredible displays of nature such as a large Australian Fur Seal sunbaking on the rocks and glorious dolphins skimming along the water surface.
The Wineglass Bay Cruise not only gave me an opportunity to get in touch with nature, but to learn more about Tasmania's indigenous history. As we arrived in Wineglass Bay, we were amazed by the crisp white sands, which were contrasted by the deep blue-green waters of the winter ocean. Wineglass Bay was voted the second best beach in Australia by Getaway and it's no surprise why.
Despite being the cooler time of the year, Tasmania's beauty is truly outstanding in every season. I was blown away by the whole experience and look forward to returning to Freycinet to check out its crystal blue waters in peak summer.