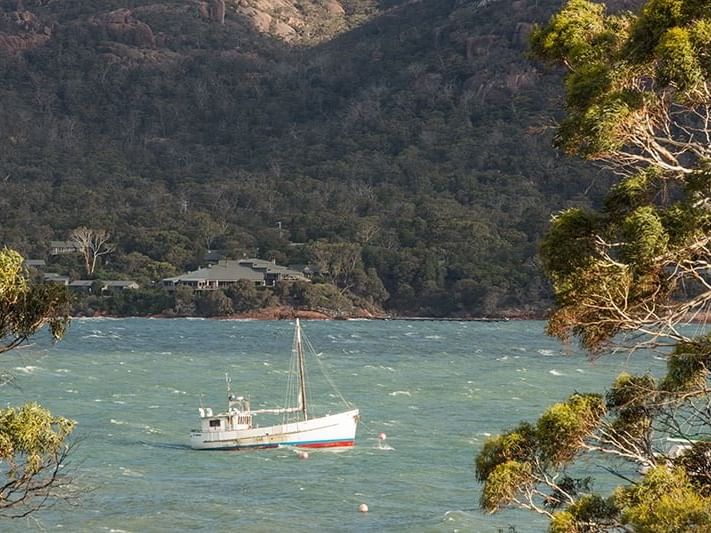 Silas Cole – a Self-Made Man
The township of Coles Bay is named after Silas Cole—an English convict who was transported to Van Diemen's Land in 1842 as a convicted thief.
Silas was born in Chilbolton, Hampshire in 1820. He worked as a farm labourer, but committed a strong of petty crimes—mostly stealing food—that landed him in jail for short periods throughout his youth. Then in 1842, Silas made the fateful decision to break into Fanny Marsh's house and steal 28 pounds of bacon from her larder. His punishment was 10 years' transportation to Van Diemen's Land.
From exile to entrepreneur
Silas was 22 years old when he arrived in Hobart Town on 28th November 1842 aboard the Moffatt convict ship. He made a bad start in the new land, absconding several times and receiving 75 lashes at one point. But Silas must have changed his ways eventually, because he got his ticket of leave in 1848, and received his conditional pardon two years after that, in 1850.
About this time, Silas worked as a farm hand for graziers around Cranbrook on Tasmania's east coast. He also worked as a shepherd for Captain Robert Hepburn at Swanwick Homestead—a property Hepburn had built on his 500-acre grant of land at the mouth of the Swan River (he had also been granted Picnic Island).
To supplement his income, Silas bought a kiln and began burning oyster shells to make lime. He salvaged the native Angasi oyster shells from Aboriginal middens at a secluded bay on the east coast. The lime was shipped to Swansea and used to make mortar for buildings in the town.
The middens that Silas plundered were located in the dunes behind what is now known as Richardson's Beach. And the bay where he lived and worked would become known as Coles Bay.
A continuing story
In 1855, at the age of 34, Silas married a 19-year old free settler named Jane Martin. They had 10 children together—six boys and four girls. All but one of Silas' and Jane's sons died or relocated to the Australian mainland, but the descendants of that one son still live in Tasmania today.
Jane passed away in 1897 and Silas followed her two years later, dying at Derwent Water Farm, Sandy Bay at the age of 78.