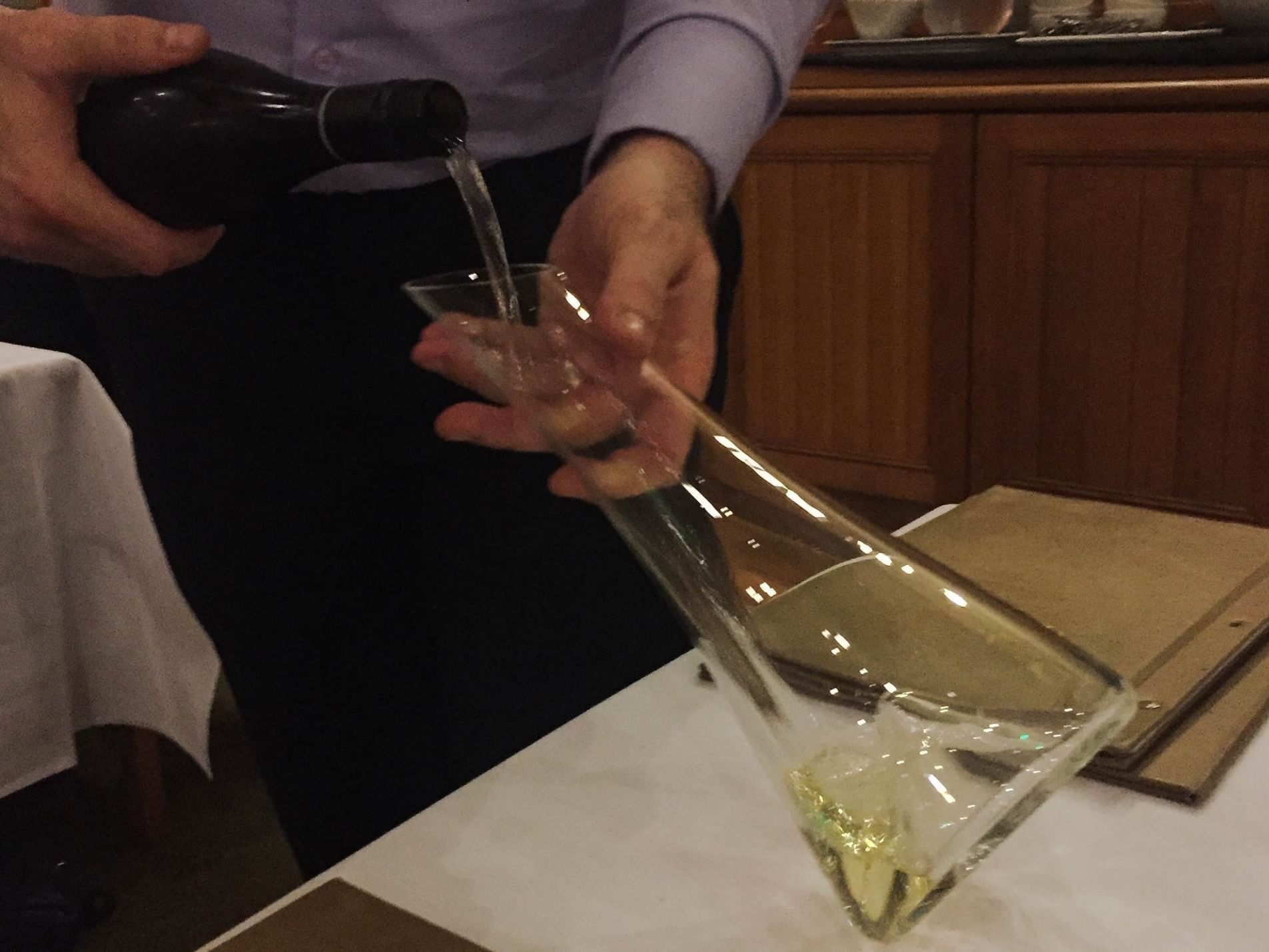 Freycinet Lodge, the Full Foodie Experience | By Laura Wilson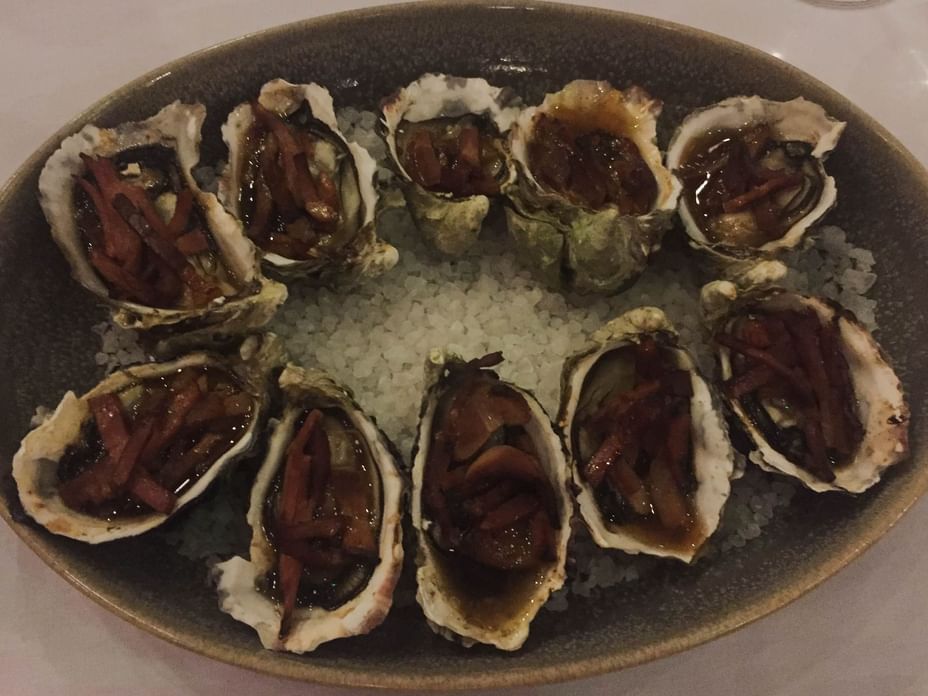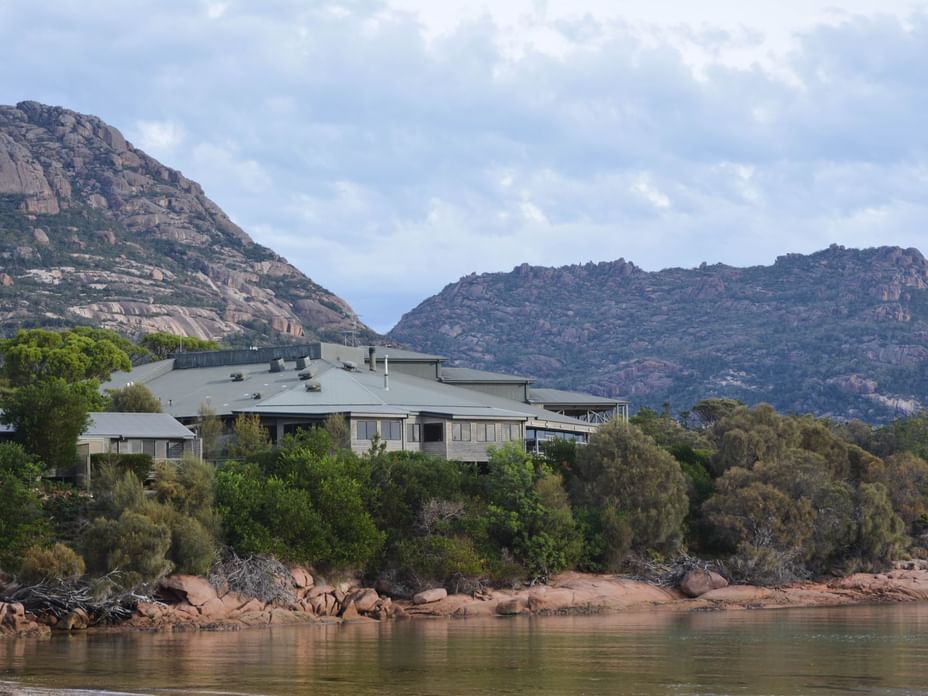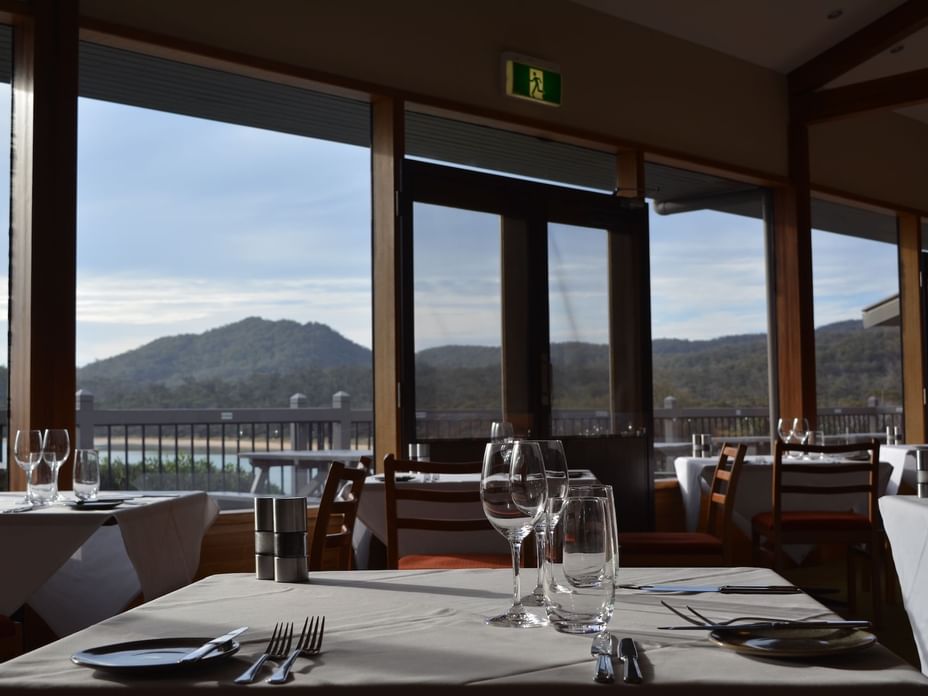 Tasmania's East Coast is just full of surprises! After exploring its wonders on our amazing Wineglass Bay cruise, we decided to head back to our cabin, freshen up and relax over a nice glass of Devil's Corner sparkling wine (East Coast Wine Trail). After a glass or two, there was very little chance that we were wandering too far. So we decided to head down to the lodge and check out the dining options on offer.
Happy to settle for a pub meal, we were pleasantly surprised to find the Bay Restaurant. Who would have thought that at 5:30pm, our breakfast buffet come lunchroom, turned into a gourmet fine dining establishment – and what a view?
There was just so much to choose from, so of course we ordered it all! Starting with some delectable Tasmanian oysters from Freycinet itself. Cooked to perfection, never have I eaten such fresh, creamy oysters, and they were huge! Our waiter recommended that we team our oysters with the Tolpuddle Chardonnay, from the Coal River Valley wine region. This was best served in a Decanta; as if it was too cold it would take away from the aromatic, floral flavours Tassie Chardonnay is famous for.
For main course, I opted for the delicious eye fillet from Cape Grim, served with hand-cut chunky chips, broccolini and red wine jus. Despite how delicious my meal was, I couldn't help but look over my shoulder at my dining companions Lobster Mornay. There was just so much food, and so little time!
We decided to finish off the night off with a nightcap at Hazards Bar. The drink of choice was a Negroni, which is a traditional Italian drink served with Gin and Campari. The bartender brought out some Forty Spotted Gin, from Lark Distillery, in Hobart. It was definitely worth a taste!
With full bellies and a slight buzz, we were ready to wander back to our cabin. We came expecting some delicious local produce, but not to the level that we received. This place really shows off the best this state has to offer: food, wine and jaw dropping views. Freycinet Lodge, you have really turned it on!
So come on, come share my secret!
@LauraExplorersTas