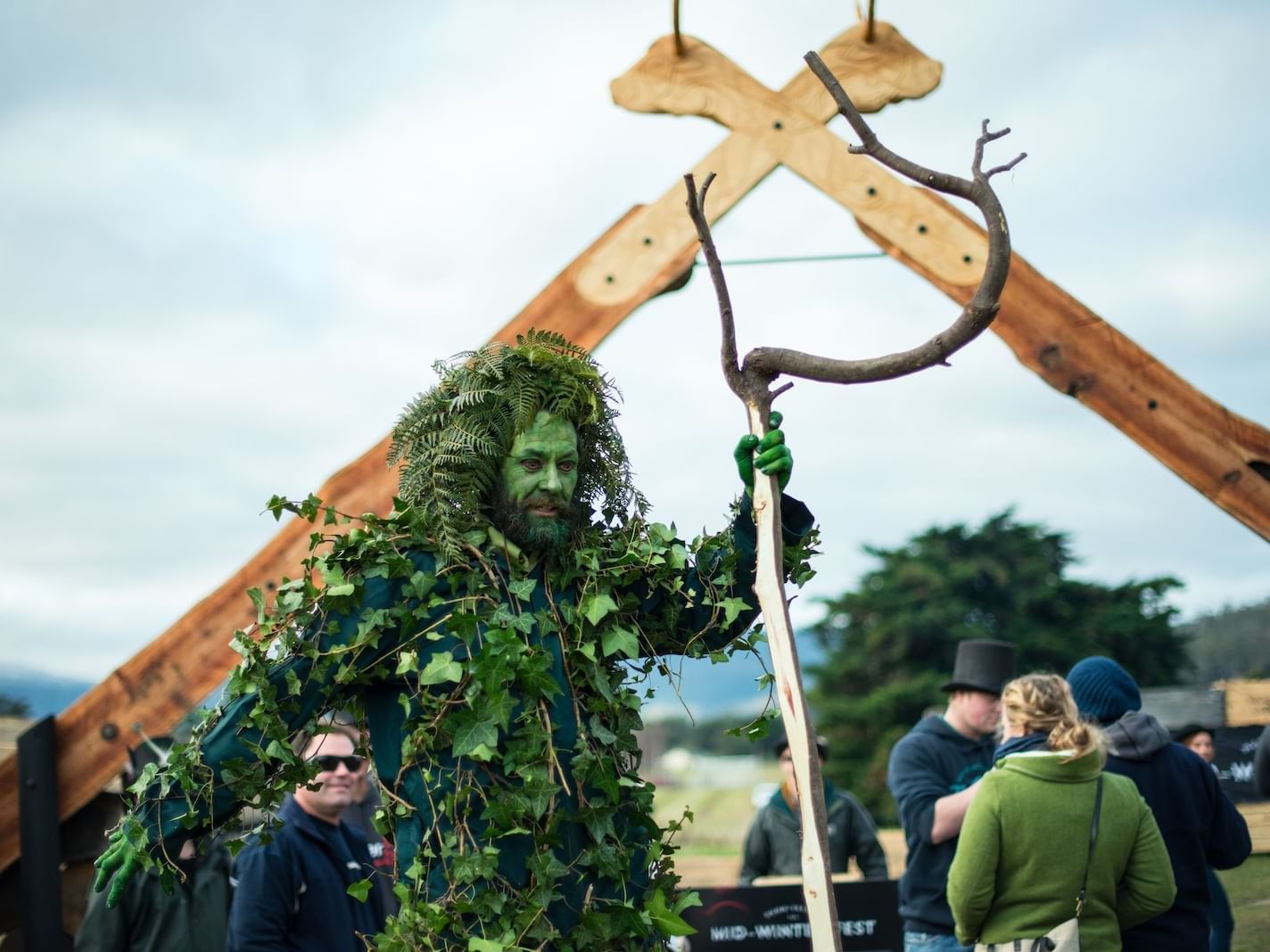 Light Up Your Winter Fun, Food and Frolics At Huon Valley Mid-Winter Festival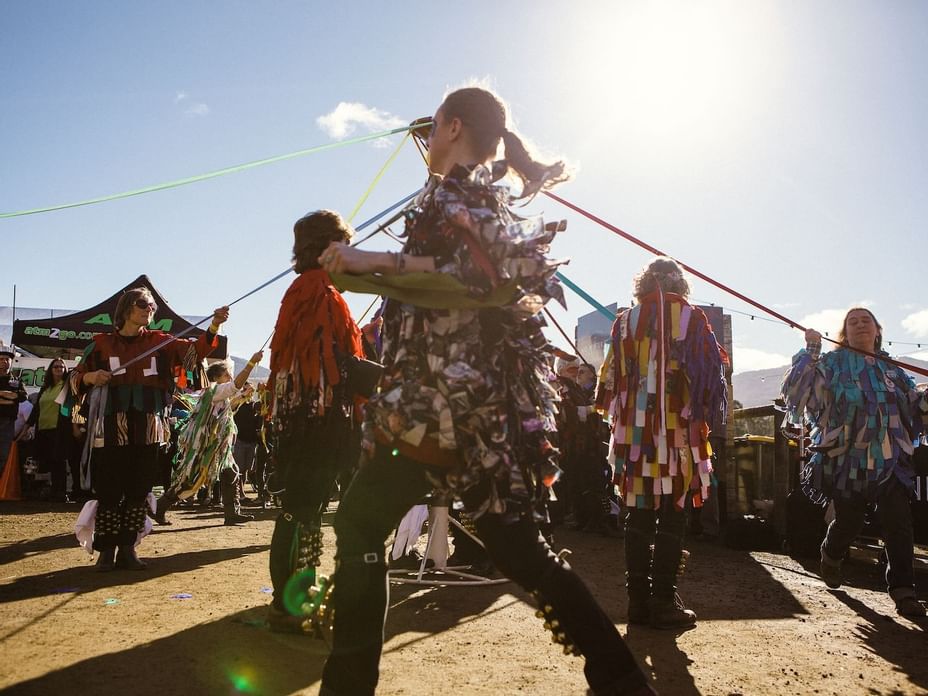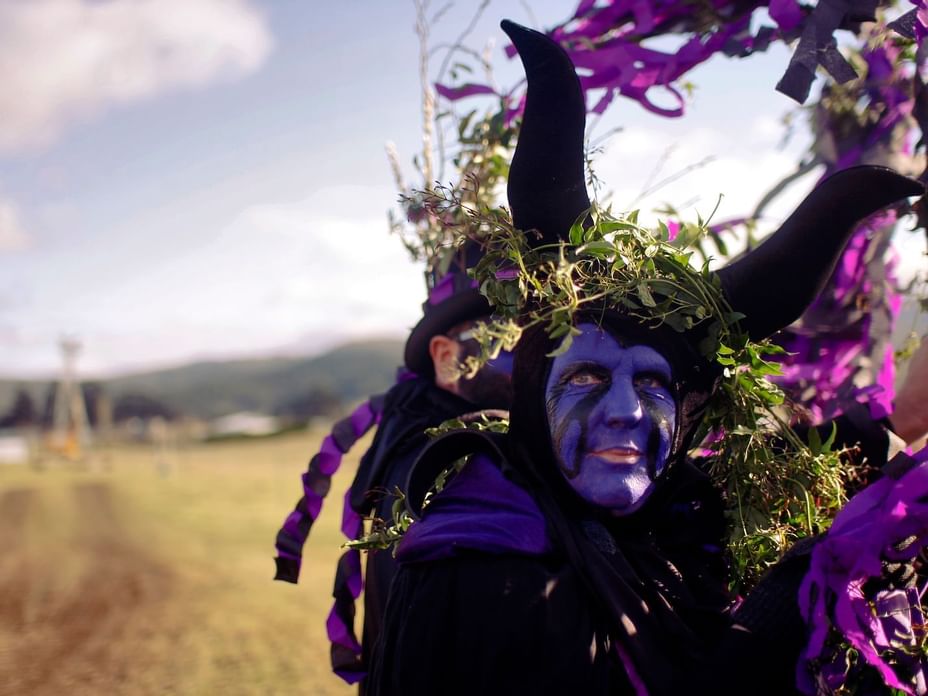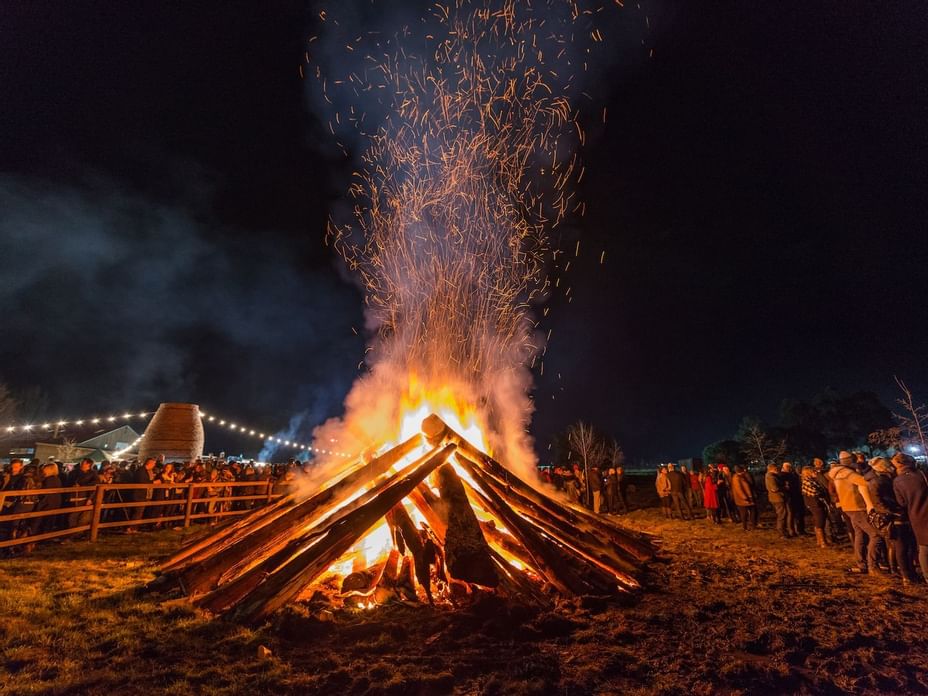 Winter is a splendid time of year to be in Tasmania and there is no hotter event than the Huon Valley Mid-Winter Festival to be held from 15 – 17 July at Willie Smith's Apple Shed. This is truly a family festival with children and the young at heart dressing up as kings, queens, witches, goblins and anything else that takes their fancy for the wassailing on Friday night. This ancient pagan tradition is designed to scare bad luck away and ensure a good apple harvest. Expect candlelight, clanging, shouting and lots of fun.
Street theatre, music and storytelling will keep you entertained throughout the weekend. Woolfzinger's Cider Show Alley beckons with magical cure-all concoctions, strange foods, suspiciously difficult games and various "freaks". Children and adults alike will be mesmerised as professional storytellers weave their tales and transport you to another world. Special sessions just for adults include creative versions of Grimms' fairy tales. Soul, zydeco, traditional Irish, folkpunk and jazz are some of the musical performances scheduled throughout the weekend. The quality of local bands that auditioned has been so high that extra sessions have been scheduled in The Apple Shed for the first time ever.
All of this Huon Valley Mid-Winter Festival excitement is complemented by Tasmania's finest food and drink offerings. More than twenty-five stallholders will keep you sated and refreshed. There's speciality coffee, craft beer, wine, whisky, and, of course, cider to keep your thirst at bay. Gourmet pizza, tacos, organic burgers and hand-crafted chocolates are just a few of the delectable foods available. This is a fantastic opportunity to appreciate why Tasmania is recognised as having some of the world's freshest, tastiest produce.
Once you have seen the stunning scenery of the Huon Valley, you will definitely wish to explore more of Tasmania's natural wonders. Freycinet National Park, less than three hours north of Hobart, is another glorious winter destination with its famous pink Hazards dominating the skyline. The wonderful bushwalks are perfect for hiking in the generally mild weather at this time of year. There are still plenty of sea birds and wildflowers to be seen as well as rock pools to explore. Freycinet Lodge is the ideal accommodation with luxury cabins to welcome you in from the brisk air.
Escape to Tasmania this winter. Enjoy an amazing weekend at the Huon Valley Mid-Winter Festival, then head north to bask in Tasmania's natural beauty.
Image credits: Tourism Tasmania, Kate Berry, Mia Glastonbury & James Spencer.