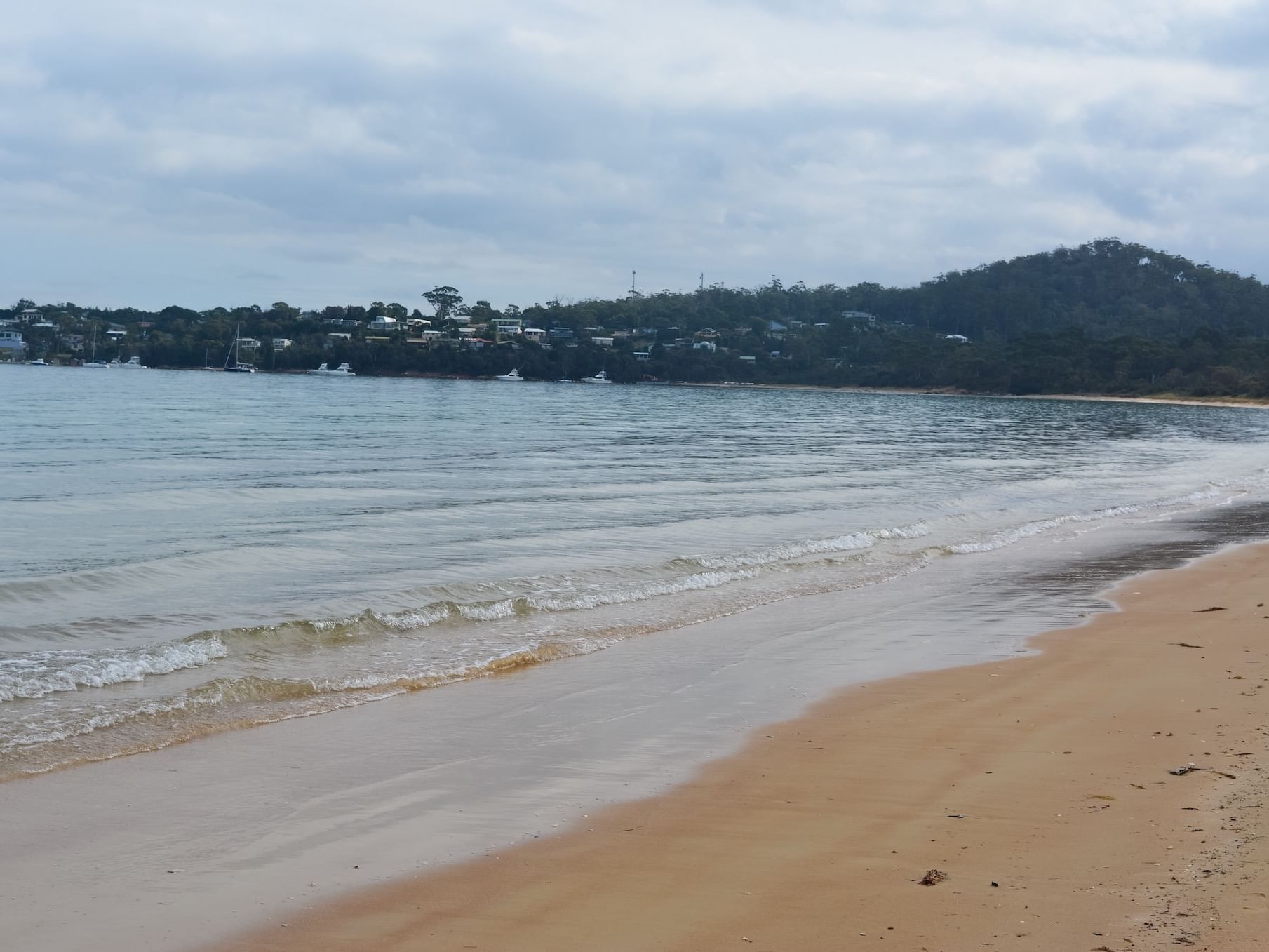 A deserted beach, sand beneath my feet . . . | By Laura Wilson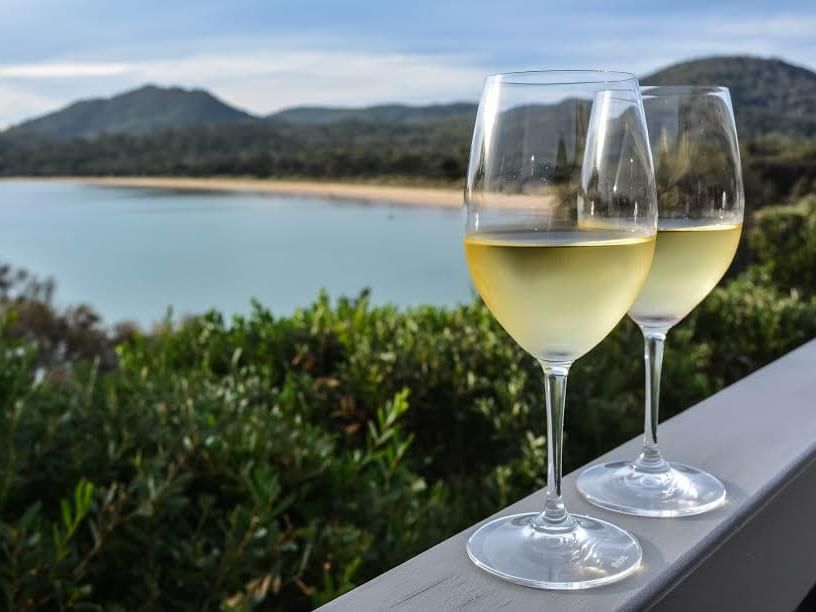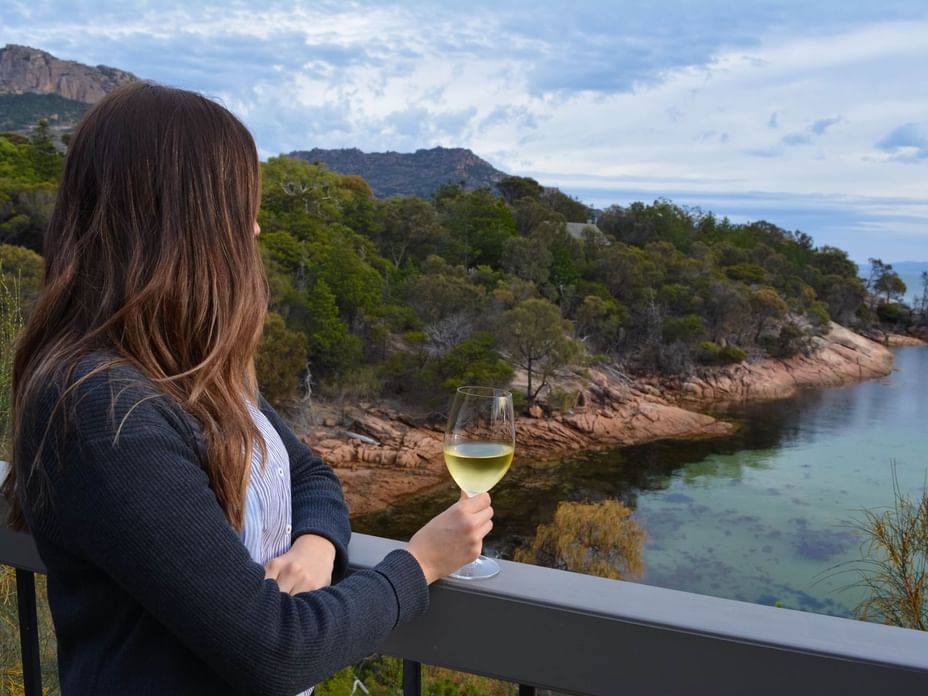 There are few places one can go in this world to be surrounded by absolutely nothing, and no one. To walk along a deserted beach and hear only the sound of waves crashing against the rocks, the breeze whispering in the trees and seagulls flapping their wings as they take off into the horizon.
Freycinet really is like a little slice of paradise. As the fresh sea air fills my lungs, I feel my body and mind being cleansed. It's almost as though years are literally being wiped off my age with every single breath.
The crystal clear waters and white sand beaches are contrasted by the raw, earthy tones of rugged rocky terrain. Everywhere I look, I am surrounded by beauty. Even in winter, this place presents a unique and majestic charm, as the green tones of nature become the focal point.
After a blissful light walk along the beach, I decide to sit back and enjoy a glass of world-class Tasmanian wine on the balcony, at Freycinet Lodge. I chose a delectable glass of Gala Estate Pinot Gris, from the East Coast Wine region. Overlooking an astonishing 360° view of the cove, I can't help but think to myself:
"Why do I need to travel to the otherwise of the world to see beauty, when beauty is in my very own backyard?"
Whether it is R&R, getting in touch with nature, or reconnecting with loved ones, Tasmania's East Coast is the best place to do so!
So come on, come share my secret!
@LauraExploresTas