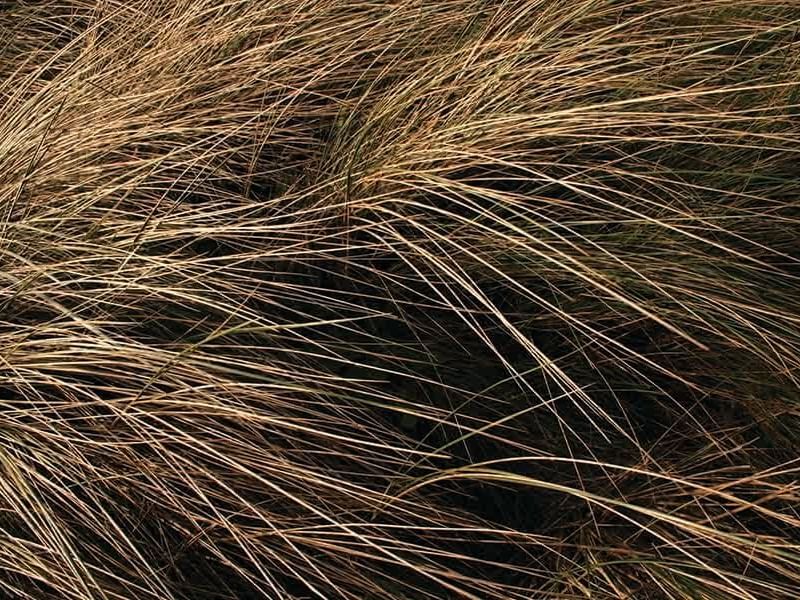 Freycinet Flora
More than 500 species of plants have so far been identified within the Freycinet National Park. The Park's diverse habitats—including coastal sand dunes, dry open forest, woodlands and heaths—all support different plant communities, many of which are a few minutes' walk from the Lodge.
Some of plants you're likely to see as you explore the park include:
Drooping she-oak The long, graceful stems of this tree can at first appear to have no leaves at all, but each frond is actually covered with rings of tiny, teeth-like features that are the plant's true leaves. Drooping she-oaks are found in dry coastal environments and are wind-pollinated. In spring, the male trees produce a profusion of tiny orange flowers, the females produce small reddish tufts, and the spring breezes do the rest! Look for these lovely trees at Richardson's Beach and Sleepy Bay.
Silver banksia This plant is widespread throughout Tasmanian and you can see it on all the walking tracks within the Park. It can grow up to 10m high, but can form dense shrubs in exposed areas. The leaves have a silvery underside, and the cream coloured flower spikes blossom in spring and summer.
Tasmanian blue gum The blue gum, Tasmania's floral emblem, thrives in Freycinet National Park. Found in open forests, you can easily identify this majestic tree (up to 20m tall) by the blue-tinged gum nuts strewn on the ground around its base.
Oyster Bay pine This bushy, pyramid-shaped tree is endemic to the east coast of Tasmania. You'll find it in dry open forest, including at Sleepy Bay, the Wineglass Bay Track, Richardsons Beach and the Cape Tourville Lighthouse Track.
White kunzea (pronounced KOON-zee-a) These large shrubs are closely related to the tea tree (or melaleuca), and their profusion of white flowers in spring and summer carry a lovely, honey-like scent. Kunzea essential oil has been found to have beneficial anti-inflammatory and antiseptic properties. You can see kunzea growing around the Lodge, and it's also common along the Coles Bay Road, Wineglass Bay Lookout Track and at Sleepy Bay.
Austral grass tree This striking plant is a large tussock with a sphere-like crown of long slender leaves. After fires, the plant produces tall floral stalk, which can be up to 50cm tall, with the actual flower spike two to six times longer again! You'll find grass trees along the Cape Tourville Lighthouse track, Mt Graham track and at Friendly Beaches.
You can visit the Parks office to find out more about Freycinet's plants, or perhaps pick up a plant identikit to help you identify the remarkable plants and flowers you will encounter as you explore the Park.
Note: All the plants you will see within Freycinet National Park are protected, so please do not pick or disturb them.