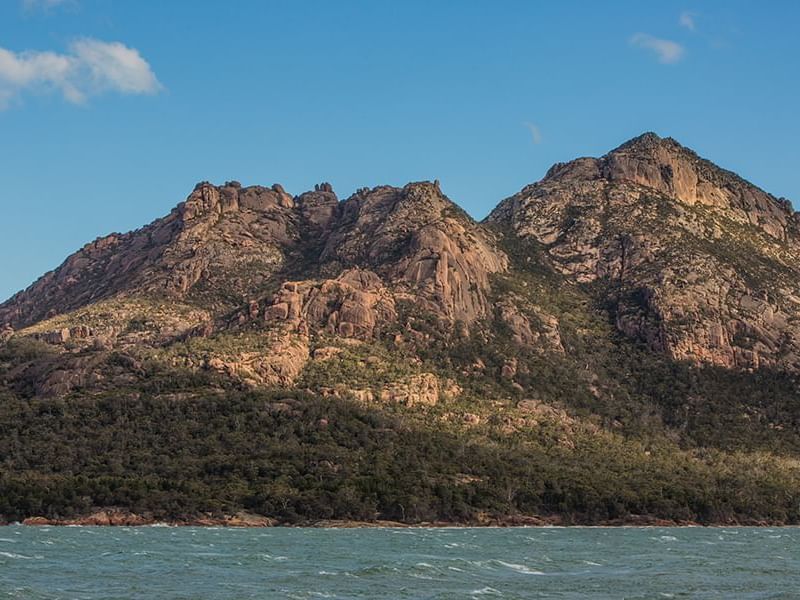 French Freycinet
If history had played out just a little differently, Tasmania may have become a French colony, instead of a British one.
In 1800, Napoleon Bonaparte charged Nicolas Baudin with the command of a great scientific expedition, to 'chart the coast of the Great South Land, including Antony Van Diemen's Land, for research of all kinds and to increase the mass of human knowledge.'
Baudin was entrusted with the command of two ships, Le Geographe and Le Naturaliste, and the expedition departed the France port of Le Havre on 19th October 1800.
The journey from France was arduous, with many crew losing their lives to tropical diseases. But, in November 1801, Baudin's expedition sailed from Timor to Van Diemen's Land, anchoring first in the D'Entrecasteaux Channel, from which he sent boating expeditions to explore the coastline. A number of encounters with the local Aboriginal people occurred during this time, and were recorded as a series of sketches by ship's artist, Nicolas Petit.
In February 1802, the expedition sailed for the east coast, anchoring west of Maria Island. From here, Baudin sent four boating parties out to investigate areas of the coast. The third boat was commanded by Pierre Ange Francois Xavier Faure—the geographer and astronomer from Le Naturaliste.
Faure's task was to examine the 'Schouten Islands' (which had previously been named by Abel Tasman) and the nearby coastline, which was thought to be part of the mainland. Faure discovered that the land mass was in fact a peninsula, and named it the Freycinet Peninsula.
There were two brothers Freycinet on Baudin's expedition—Henri and Louis—and there is some question as to which brother the peninsula was named after, although some reports suggest it was Louis, who was a sub-lieutenant on Le Geographe.
French names, Tasmanian places
Baudin's expedition named many islands, capes and points along Tasmania's east coast, and the majority of these names are still in use—including Cape Baudin, Cape Tourville, Fleurieu Point, Ile des Phoques, and dozens of others.
If you're interested to know more about the origin of French place names on the east coast, the book From France to Freycinet—the background to the French names of the east coast of Tasmania—is a great place to begin