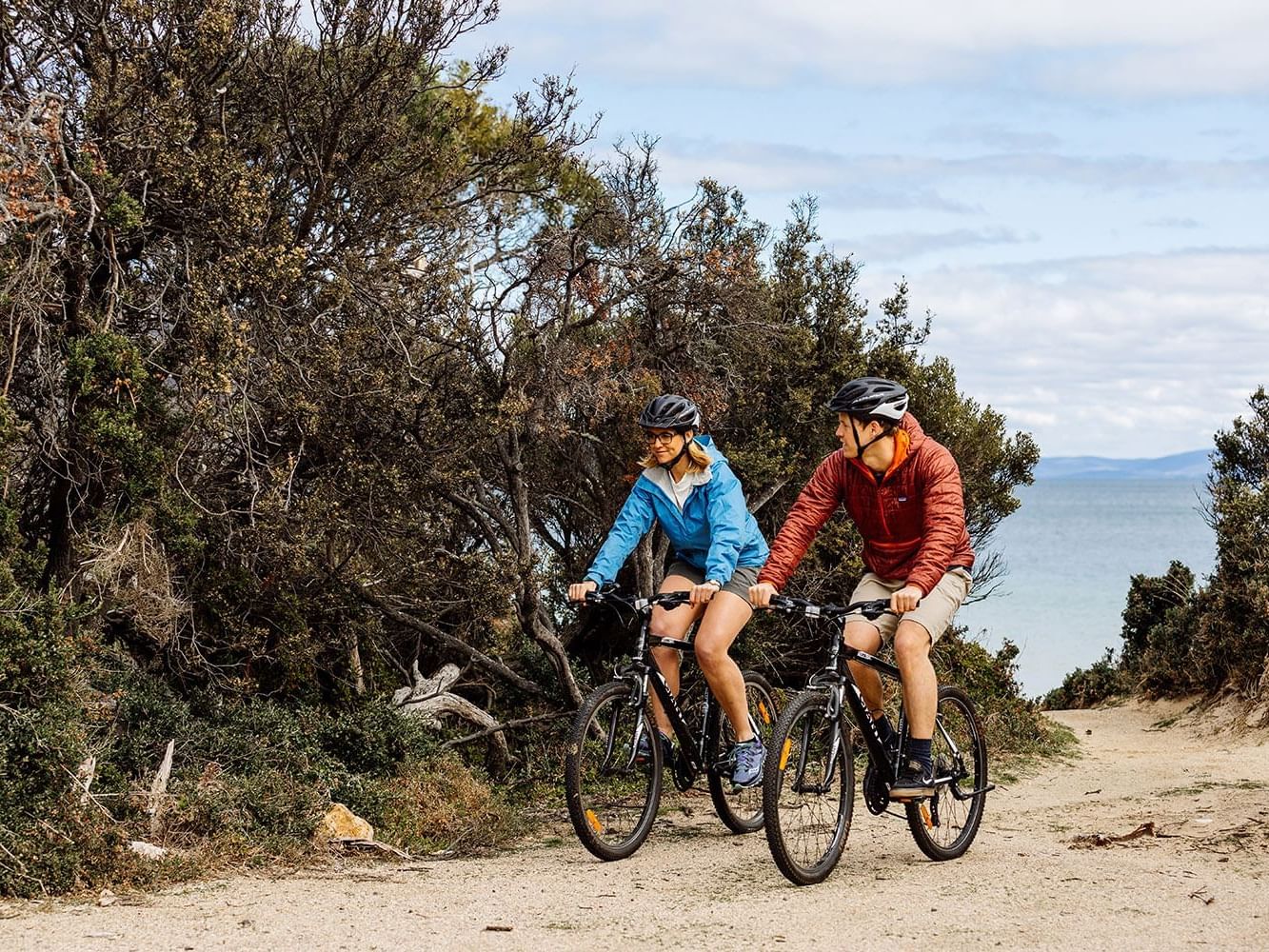 E-Bike Hire at Freycinet Lodge
We are excited to announce that E-bikes are now available for hire at Freycinet Lodge, with support from the team at Roll Cycles. For those who do not know an e-bike (also called booster bike or power bike) provides battery powered pedaling support, which enable riders to travel faster with less effort. It's a win-win situation! Rental includes a bike, helmet, small backpack, spare tube, tools and advice on where to ride. All you need to bring is yourself and a water bottle.
The East Coast is a beautiful place and e-bike cycling adds another element to the experience that you can't quite get from walking or driving. They have far less impact on the environment than motor vehicles and provide the extra kick that you need to navigate some of the steeper sections that you might avoid on a traditional bike.
Our top picks are Bluestone Bay and south Friendly Beaches. You are also welcome to ride along any of the main roads - just watch out for cars and our furry neighbors along the way.
Learn more about hiring E-bikes at Freycinet Lodge HERE.