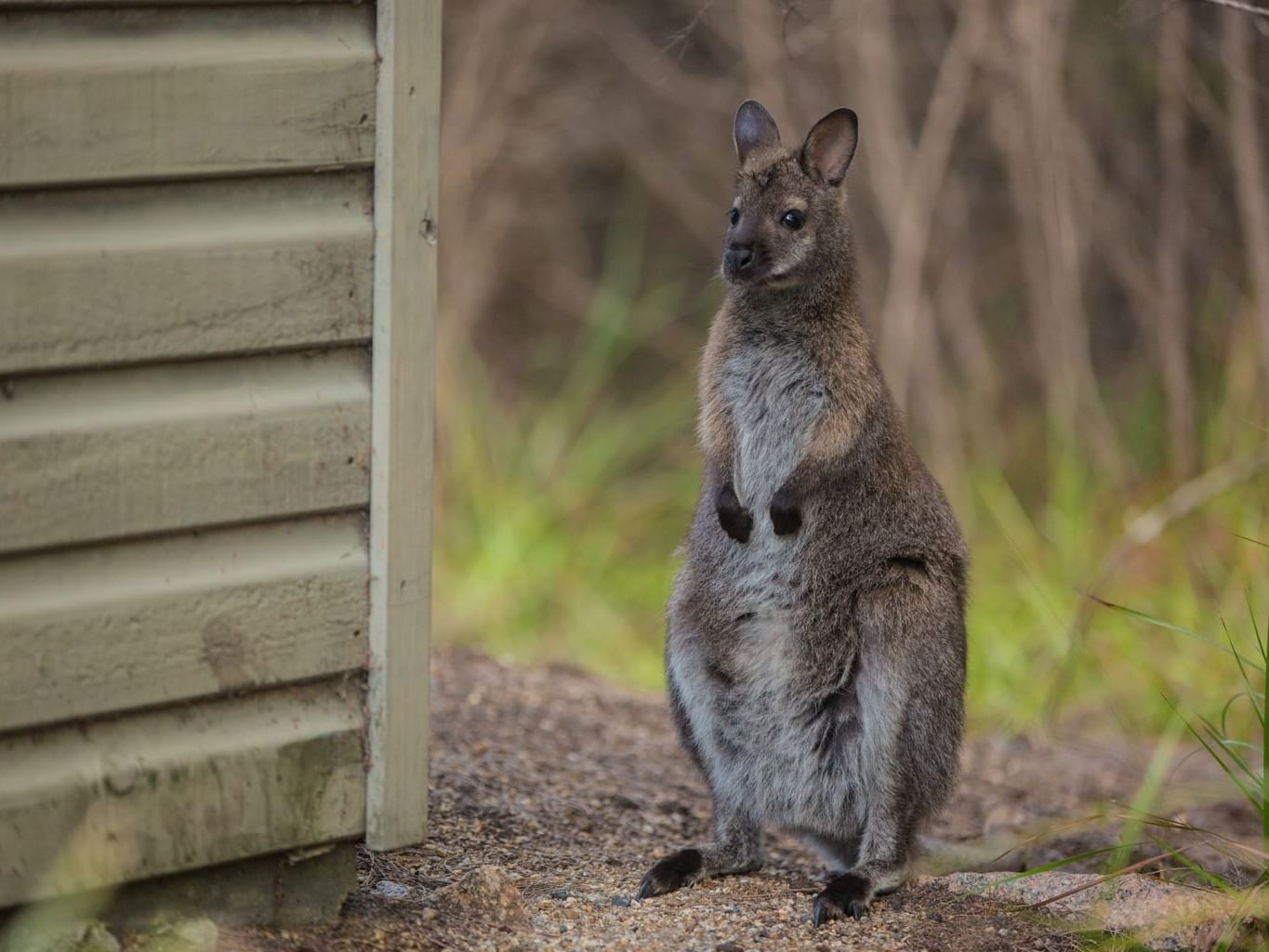 Preserving The Natural Wilderness: Freycinet Lodge's Advanced Eco-Certification Reflects Long-Term Commitment
Recently, many accommodation providers have started to pay lip service to the environment by "greenwashing" guests with messages about reusing towels and saving water. Therefore, it is refreshing to know that Freycinet Lodge has been genuinely implementing an environmental policy that balances the opportunity for tourists to enjoy this pristine wilderness with minimising its footprint on the sensitive ecosystem of the area. In 2011, these efforts were formally recognised with an Advanced Eco-Certification from Ecotourism Australia.
Ongoing Commitment
Over the past twenty-five years, Ecotourism Australia has become a world leader in promoting activities that reflect sustainable, ecologically-sound practices. In order to receive the highest level of recognition from Ecotourism Australia, Freycinet Lodge has developed innovative ways to promote energy efficiency, waste management, water conservation and protection of the National Park. Freycinet Lodge recognises its vital role in preserving the environment and educating guests about sustainable practices by:
providing cabins that have been designed to blend seamlessly with the natural forest setting
encouraging guests to follow a "leave no trace" philosophy
explaining that wildlife such as wallabies are to be appreciated from a distance, but not fed or treated as pets
leaving beaches undisturbed which includes resisting the temptation to collect shells
organising tours and activities which highlight the uniqueness and importance of Freycinet National Park's ecosystem and native heritage
regular audits to review and improve practices
Unspoilt Wilderness
As one of the few accommodation centres located within a National Park in Australia, Freycinet Lodge is surrounded by unspoilt wilderness. The pink-hued granite peaks from The Hazards mountain range, kilometres of white-sand beaches and stunning Wineglass Bay make this area a geological wonder of the world. In addition, wildlife such as potoroos, wombats, quolls and echidnas make this a popular area for spotting less common mammals. The Freycinet Peninsula is a true bird watcher's paradise with threatened species such as the wedge-tailed eagle and fairy wren inhabiting the area.
Freycinet Lodge is highly-conscious of its responsibility in relation to this distinctive environment. By choosing to stay here, you can be assured that your visit has minimal impact on this beautiful National Park.