EXPLORE FREYCINET NATIONAL PARK
Set the pace that suits your mood
Please note, some of our local experiences may be unavailable due to the current restrictions surrounding COVID-19.
Your visit to Freycinet National Park will be magical, so how you enjoy it is up to you. From pleasant to adventurous, discover the amazing views and spectacular bushland along the popular walking tracks, or from easily accessible lookouts.
From Wineglass Bay to The Hazards, there is so much to see and do in this part of Tasmania – and Freycinet Lodge is the perfect accommodation from which to do it. Even just walking a few steps to nearby Richardsons Beach and dipping your toes in the water may be all the activity you want – there are plenty of activities at Freycinet National Park and Coles Bay to keep you entertained.
And if you want to go further afield, let us book one of the range of activities available in the area for you: Wineglass Bay Cruise, sea kayaking, scenic flights, quad-bike tours or a visit to Freycinet Marine Farm. Ask at Lodge reception for more information or to book.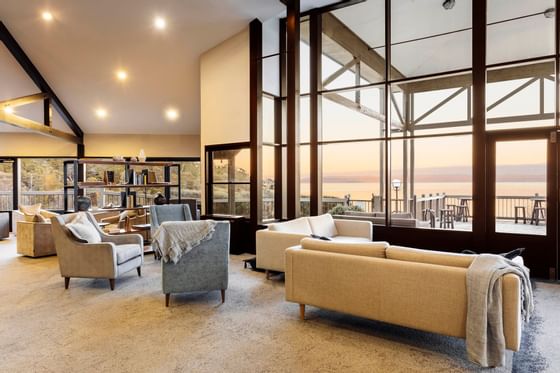 360° virtual tour of Freycinet Lodge's lounge, restaurant, a Premier Spa Cabin and a Coastal Pavilion.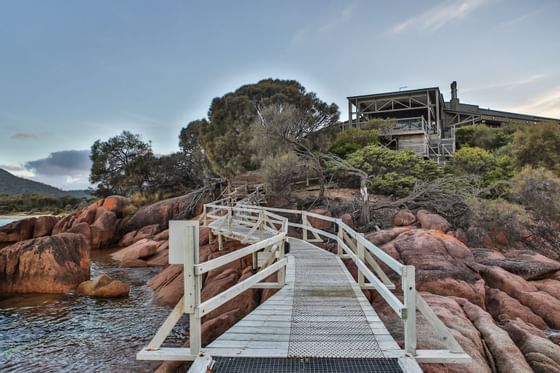 Spectacular deck and jetty or the neighbouring Richardsons Beach or Honeymoon Bay.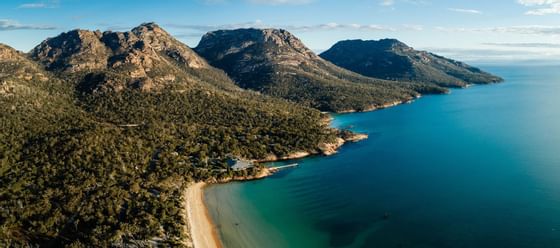 See our magical corner of the world from the sky above.