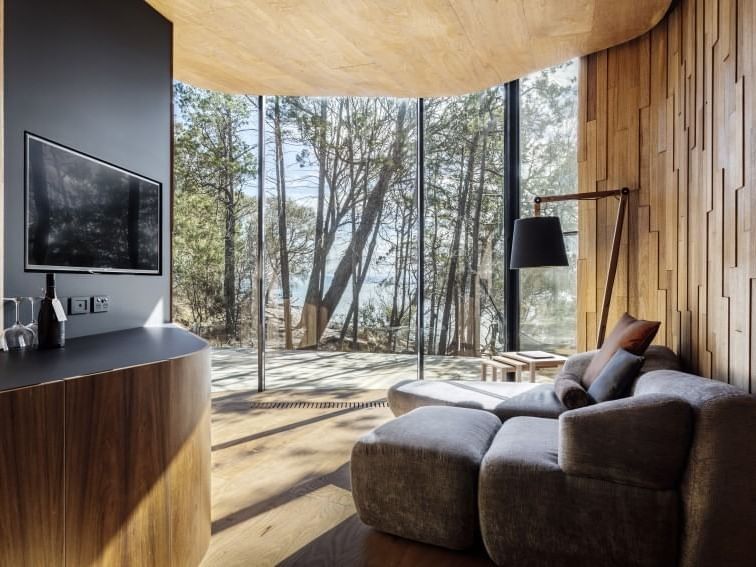 Why Your Soul Needs To Recharge In A Stunning Coastal Pavilion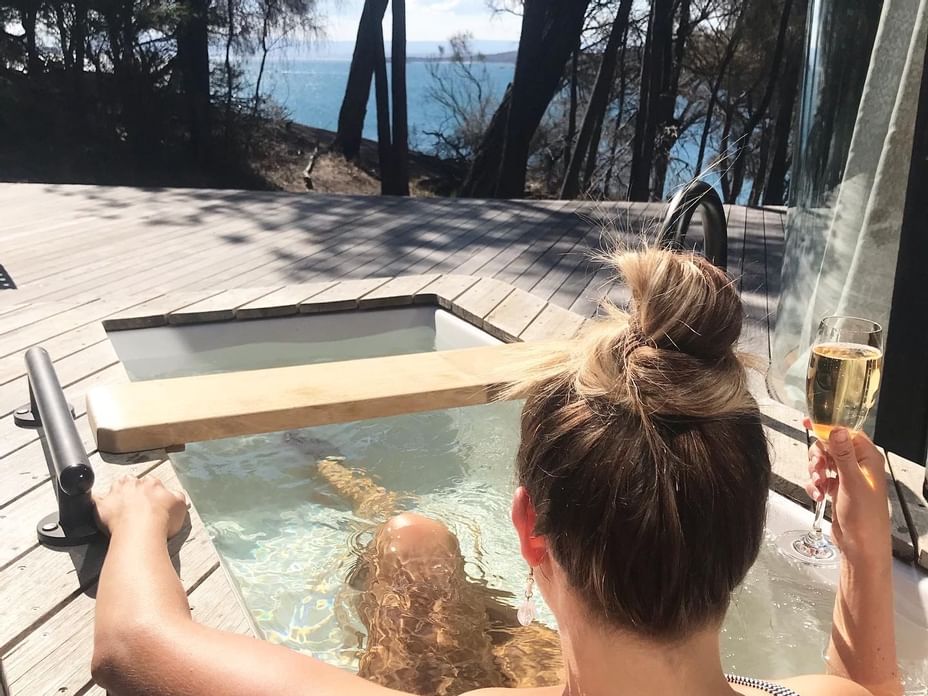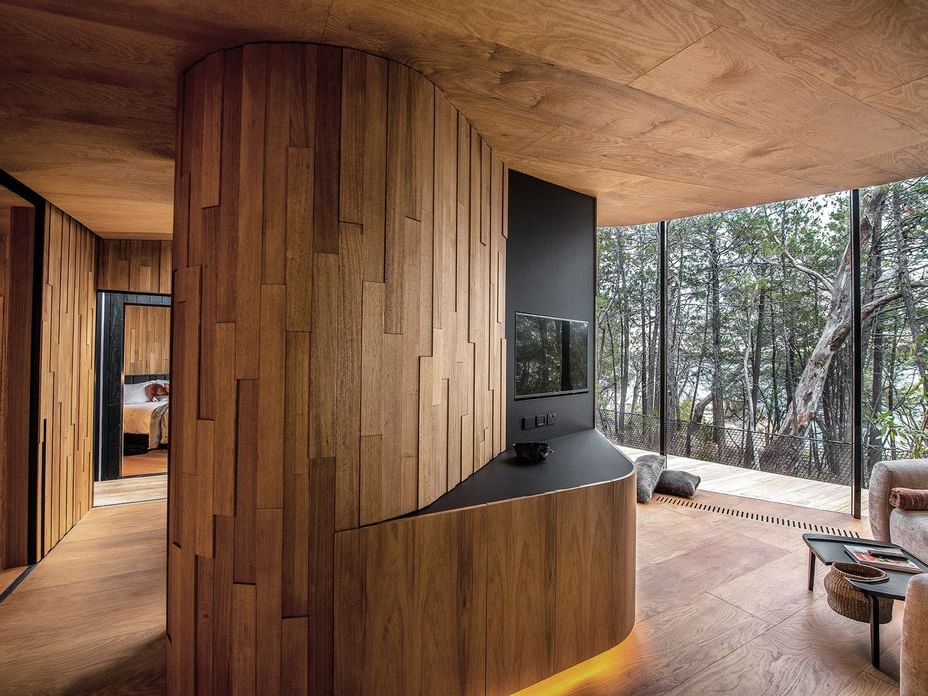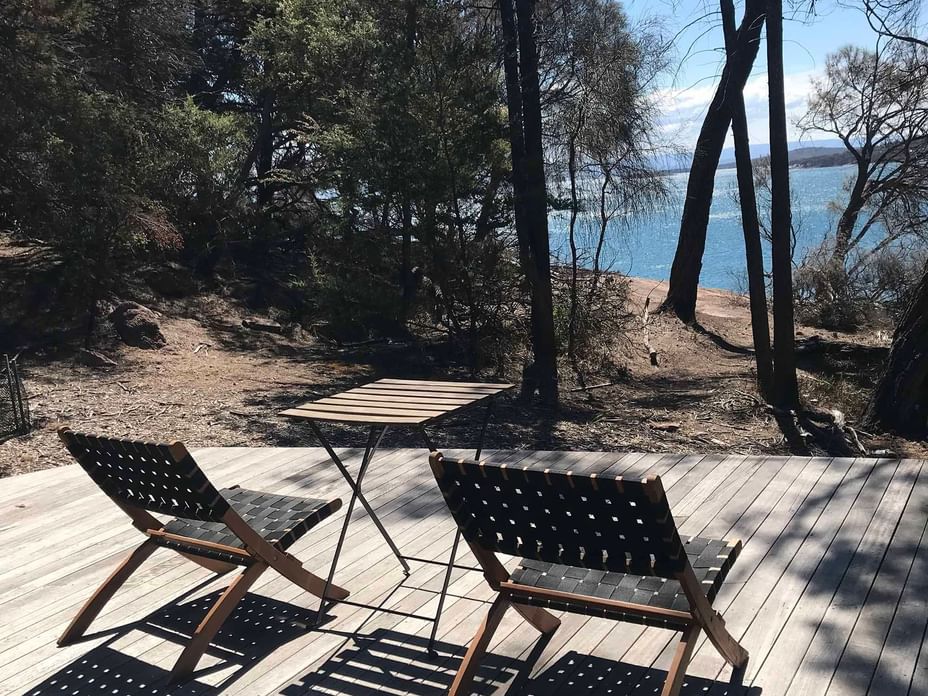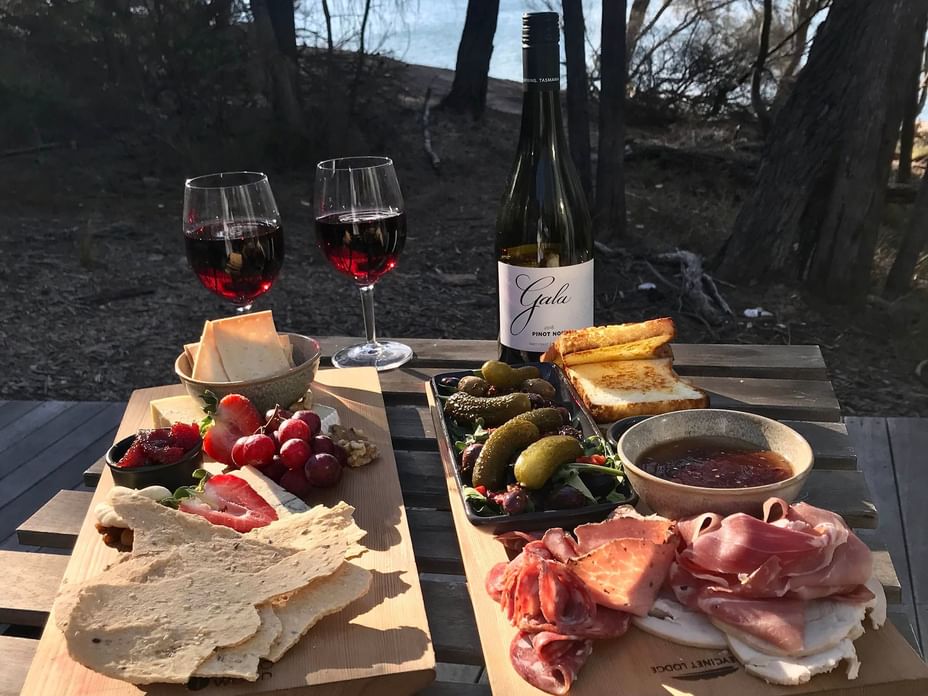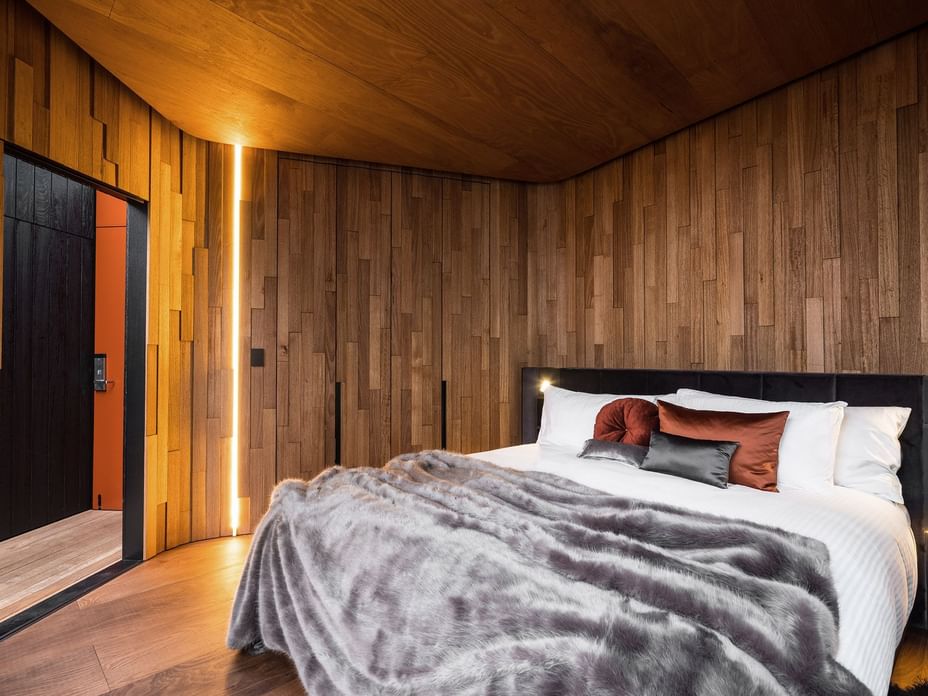 Whether you're hoping to reconnect with each other, reconnect with nature or reconnect with yourself, Freycinet Lodge's Coastal Pavilions will provide you with the perfect setting to do so.
Nestled along the coastline of Tasmania's most pristine and beautiful National Parks is Freycinet Lodge – a magical accommodation experience that awaits those who desire a romantic get away or life rejuvenation.
Picture yourself stepping out of the car only to be greeted by the smell of eucalyptus trees, the sound of waves crashing along the coastline, and wildlife in its natural habitat.
As you weave your way through the park along a narrow walkway to your Coastal Pavilion room, you'll soon realise you're walking into something very special. This unique Coles Bay accommodation will appease every one of your senses and once you step foot in these rooms, you simply won't want to leave.
A bottle of delicious, Tasmanian sparkling wine upon arrival will certainly set the tone for complete and utter relaxation. It's 5:00 o'clock somewhere, right? The challenge to hold off jumping in that glorious al fresco bath, overlooking nothing but nature, will be the only thing to consider. Or you might prefer to start off your stay in the hammock reading that book you've struggled to find time for.
Before you know it, it will be dinnertime and the idea of leaving this exquisite, architecturally designed room might not be something you're willing to consider. Never fear, the Pavilion platters are filled with delicious Tasmanian produce and can be delivered to your room upon request. Choose from platters featuring locally sourced smoked and cured meats, fresh seafood, cheeses or chargrilled Mediterranean vegetables. Or, if you're really hungry why not make it a banquet and order a few?
When the sun sets over the bay and you feel you've made the most of the delightful outdoor amenities on offer, it might be time for you to pop your bathrobes on and hop on the couch. Choose from a fantastic list of new movies or old classics to snuggle up with. As the night gets old, you may even decide to help yourself to a nip of Tassie whisky as part of your complimentary turndown service.
It really is the little things you'll notice when staying in the Coastal Pavilions. Like the bespoke pillow mist, hair straighter for touch ups, or the phone charger in case you forget yours (we've all done it). Not to mention, the incredibly comfortable bed that will help you fall into that deep slumber so you wake up feeling fresh and rejuvenated.
The next morning, you'll definitely want to take a shower while overlooking the most breathtaking views. But don't waste water, why not both hop in?
By this time, you may have decided to resurface and leave the room for breakfast with a view at The Bay Restaurant. This certainly isn't a requirement though. If you'd prefer to stay snuggled up and enjoy those breathtaking views from the comfort of your bed, then why not order a complimentary breakfast hamper and have it delivered to your doorstep (yes, this place really is Heaven on earth).
When you stay in the Freycinet Lodge Coastal Pavilions, you're signing up for a uniquely Tasmanian experience; a place to create life long memories and appreciate nature at its finest. These aren't the kind of rooms you just drop your bags off and come back to sleep in. The Coastal Pavilions offer indulgence at its finest. A place you can go to reconnect, rejuvenate and nourish the soul – all while staying at arguably the best accommodation in Tasmania.
Written by Laura Wilson.