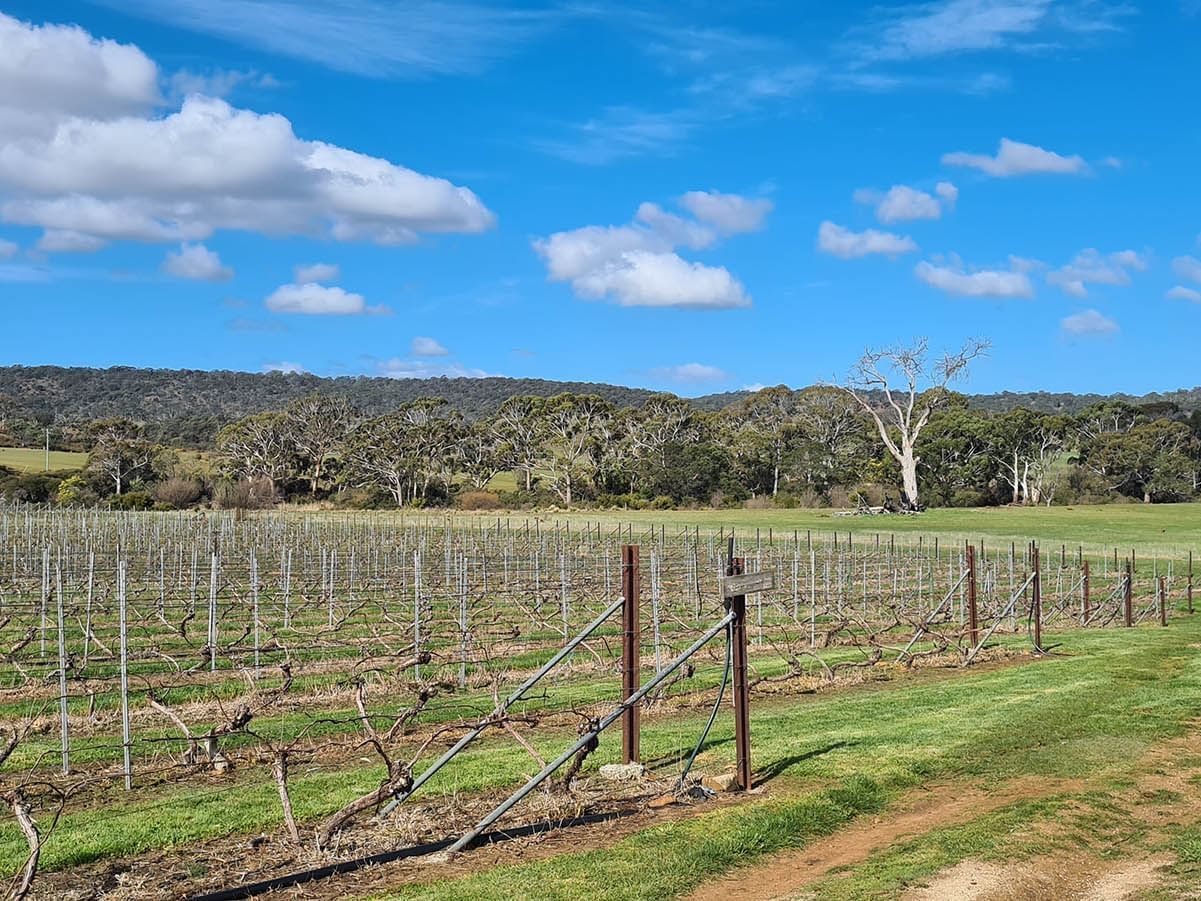 4 East Coast Wineries to Visit While Staying at Freycinet Lodge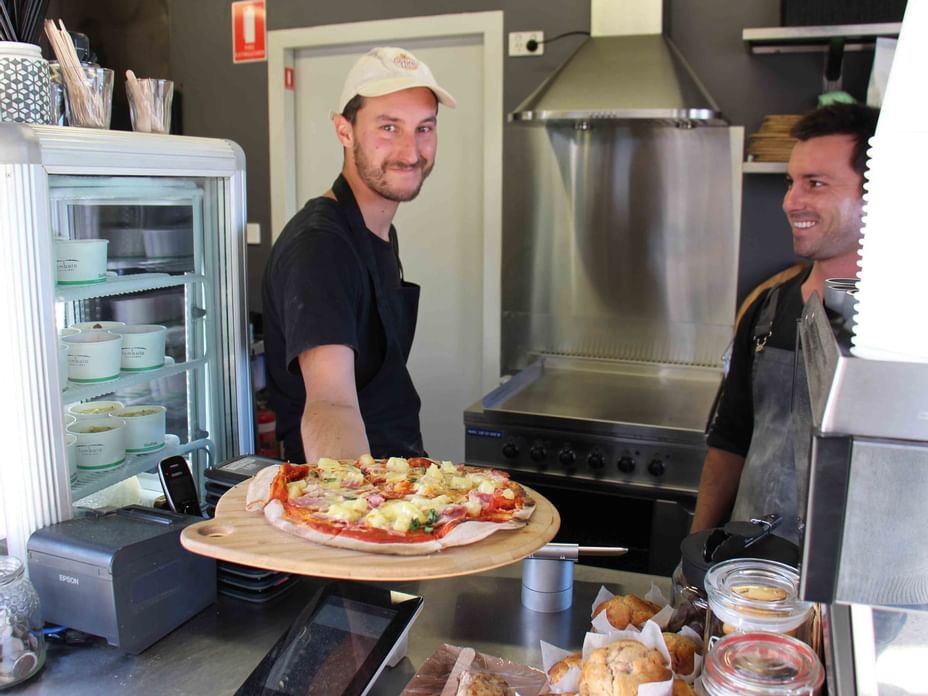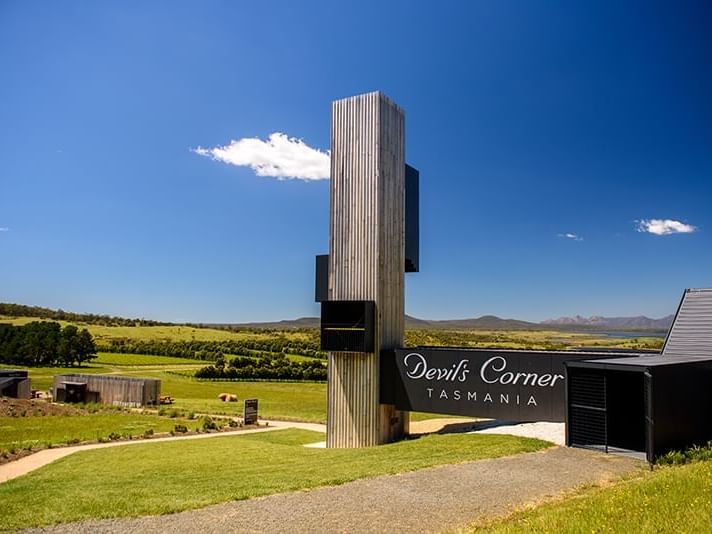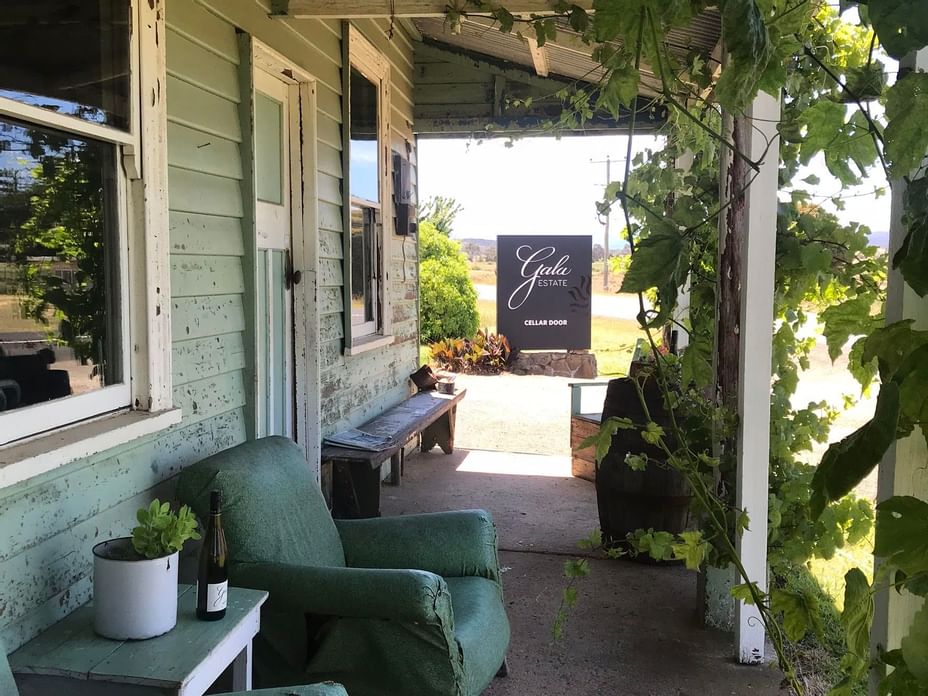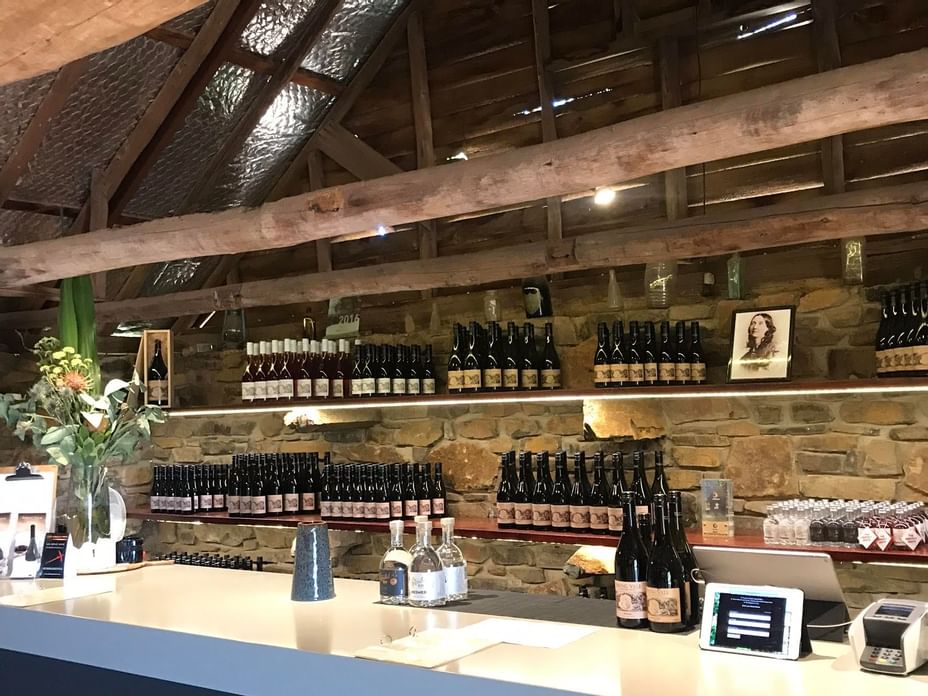 The East Coast Wine Trail is an experience in itself with premium cool-climate wines, unique cellar doors, and all with stories to tell. As a wine region known for its crisp air, rolling pastoral vistas, unique cellar door experiences and delicious, diverse wines varieties, it's no wonder wine experts and lovers alike are travelling from afar for the Tassie wine experience.
Accessible by car, the East Coast Wine Trail is approximately forty-minutes from Freycinet Lodge. You may choose to visit this delightful wine region en route to Coles Bay, or perhaps make a day of it. Here are just four of the many great East Coast Tasmania wineries on offer.

1. Experience architectural excellence at Devil's Corner Cellar Door & Lookout.
You simply can't (and won't) miss this cellar door. The eye-catching, architecturally designed cellar door & lookout is home to breathtaking views of Moulting Lagoon and surrounds. It is also home to a great range of affordable, quality wines to taste.
If you're hungry, Devil's Corner has some great options for lunch. Definitely order their delicious wood fired pizzas (gluten free and vegetarian options available).
Must try: Their Resolution Pinot Noir is a great buy and ages well in the cellar.
2. Step back in time and experience rich Tasmanian convict history at Spring Vale Vineyard.
Spring Vale Vineyard is located in a small town called Cranbrook, around 30 minutes from Coles Bay. The unique cellar door is quintessentially Tasmanian, set in an old horse stable built by convicts in 1842. With excellent sun exposure for developing grapes, the East Coast Wine Trail is famous for its pinots and Spring Vale Vineyard have a great selection to sample. If you're lucky enough, you may even get a visit from Maggie the dog, too.
Must try: The Spring Vale Rosé is a blend of pinot meunier and shiraz grapes and is great paired with cheeses.
3. Enjoy the rustic décor while sipping on a glass of riesling recommended by James Halliday, at Gala Estate.
Just a short two-minute drive from Spring Vale Vineyard is Gala Estate – another must-visit winery with so much character. Gala is set in a beautiful, rustic cottage that used to be a general store and post office back in the early 1900s.
Must try: The riesling here is simply delicious, with a refreshing natural acidity. It's a perfect wine to pair with some Tassie seafood.
4. Bask in the sun with beautiful lake views at Milton Vineyard.
Perched up on a small hill, Milton Vineyard has a diverse wine selection, accompanied by a welcoming cellar door experience. It features unique wine varieties like Gewurtztraminer, as well as traditional wine varieties like Pinot Noir. This is also another great spot to stop for a bite to eat if you're looking for a sit down lunch.
Must try: Tassie sparkling is delicious in this region and the Laura Sparkling is no exception.
TIP: By the end of your wine touring, you would have collected some delicious Tassie wines. Contact the Freycient Lodge reception and organise one of our tasting platters to be delivered to your room to enjoy with your wine. Or, pick up some fresh Tassie oysters from Freycinet Marine Farms on your way.
You will be spoilt for choice when it comes to wineries on the East Coast Tasmania. Be sure to check out the Wine Tasmania website before leaving to make sure you don't miss any other fantastic wineries and distilleries.