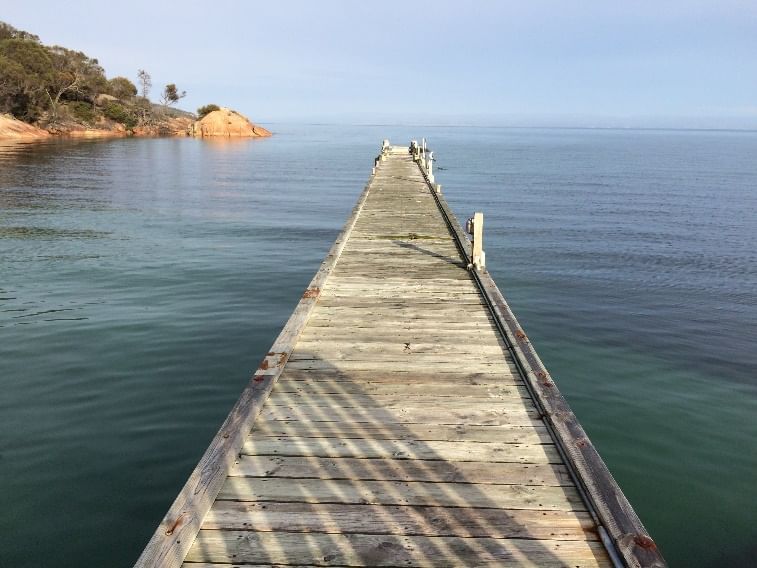 The Roaming Redhead visits Freycinet Lodge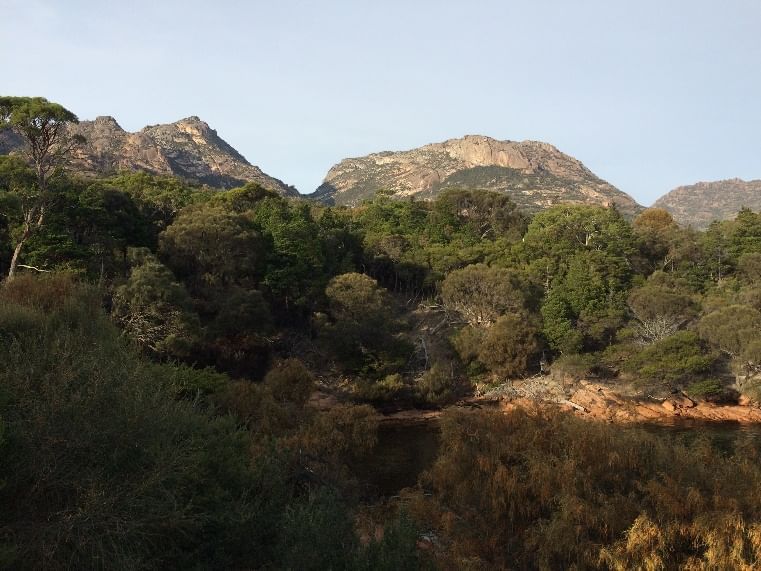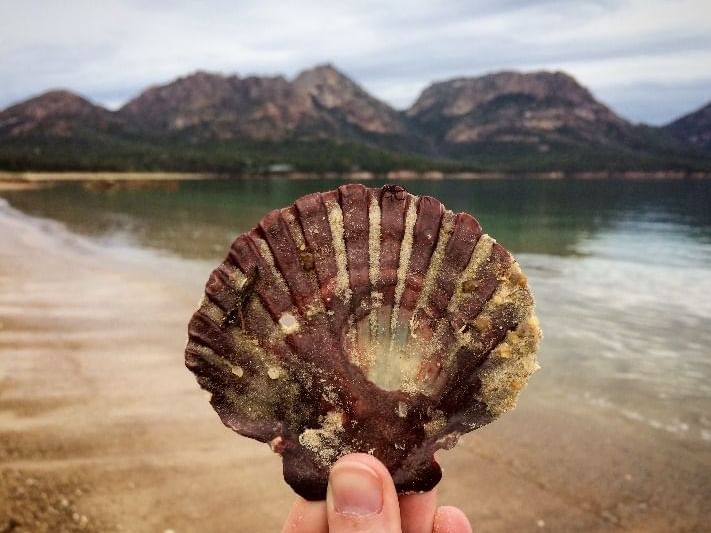 Introducing our guest blogger - Kate (The Roaming Redhead!)
Kate has been in the travelling the world since 2011 and is currently working her way around Australia. In 2015 Kate started a travel blog to provide honesty, comedy, inspiration and advice. We have been lucky enough to have Kate visit Freycinet Lodge and share some of her experiences along the way.
You can check out Kate's blog here.
Visiting Freycinet Lodge
Tasmania's Freycinet coast and peninsula is filled with natural beauty to admire around every corner, countless opportunities for adventure and is generally just a great place to kick back and relax. With all three activities in mind, we were very excited to be invited to spend some time at Freycinet Lodge.
Our base for two nights, a secluded cabin, was tucked away amongst the trees, making it wonderfully comfortable and private and perfect to retreat to after a long day of hiking. But before even locating our cabin, the first thing we wanted to do after checking in was take a walk onto the deck and soak up the beautiful surroundings.
As for its location, Freycinet Lodge is nestled beside the blissfully blue waters of Great Oyster Bay and overlooked by the picturesque Hazards mountain range. Take a relaxing stroll along the white sands of Richardsons Beach in search of colourful shells, while you watch the fancy white boats calmly bobbing in the water and catch a view of your accommodation dwarfed by the craggy, granite mountains.
When the sun begins to set, the mountains may disappear in the darkness but the Lodge continues to buzz with hungry and thirsty travellers. You can't beat a refreshing cocktail at the Hazards Bar; try a mouth-watering espresso martini or tell the bar staff what you like and they will happily invent a drink for you on the spot! We also sampled some of the local alcohol and fell in love with Forty Spotted, a Tasmanian gin and the Bay of Fires Sparkling.
We dined at The Bay Restaurant, which focuses on fresh, seasonal, regional produce. The plump and juicy mussels were the biggest I've ever seen, the gnocchi with pumpkin puree was a personal favourite of mine and you must try the coconut and lime snow dessert; it's sweet, cold, fizzy and tangy, all in one mouthful. The wait staff are bafflingly knowledgeable, passionate about the food and drinks they serve and super attentive. If you ask nicely, James will even serenade you over dinner (do it, I dare you).
The breakfast buffet is jam packed with choices. Fresh fruit, yoghurts, freshly baked bread, pastries and a large selection at the hot section. As we sat in the window feasting away, a pod of dolphins passed through the bay; it couldn't get much more perfect than that really!