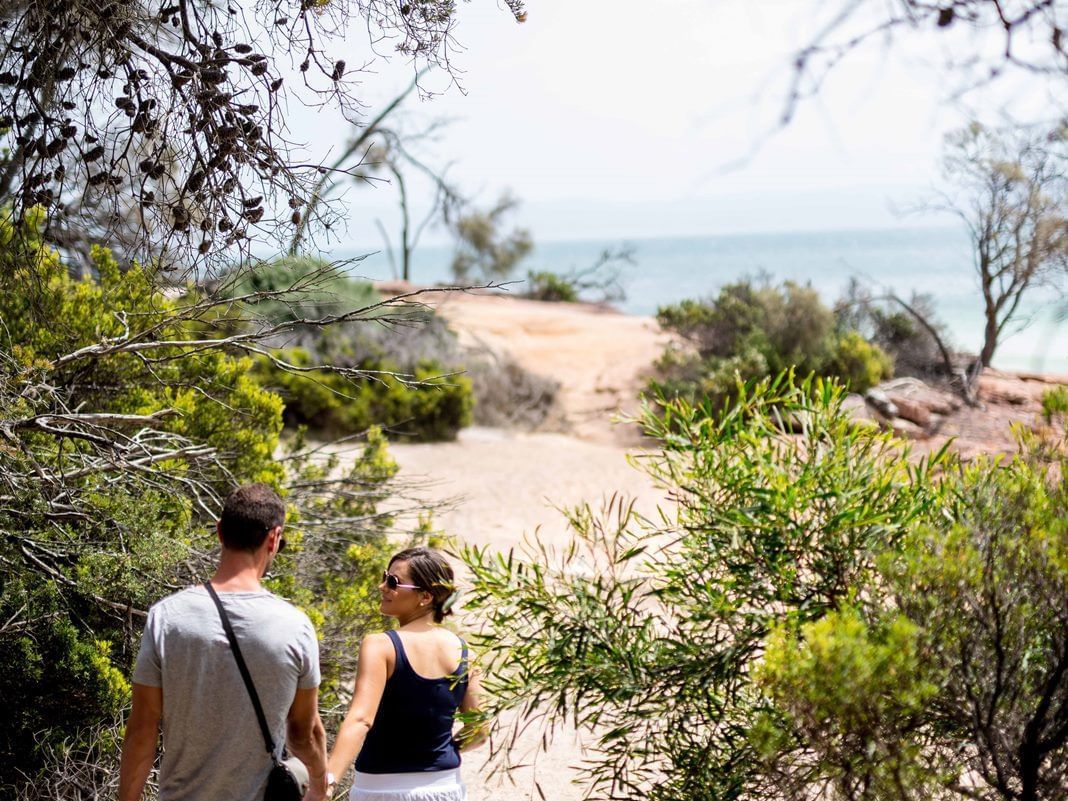 Number One Road Trip: Experience Tasmania's Great Eastern Drive
The Great Eastern Drive has been named the best road trip by Australian Traveller magazine. Stretching from Orford near Hobart to St. Helens in the north, you can follow endless kilometres of sparkling ocean, stopping at laid-back little towns along the way. Whether you are seeking adventure, gourmet foods, indulgent hideaways, pure relaxation or a mixture of the four, the Great Eastern Drive can offer all these and more.
Orford
An hour from Hobart, Orford has swimming beaches, wineries and a stepping stone into Tasmania's past. Take the stunning cliff walk or stroll to the ruins of a probation station. Orford overlooks the almost uninhabited Maria Island which can be reached by ferry daily. Aboriginal middens, ruins of penal settlements, painted and fossil cliffs and abundant wildlife such as kangaroos and wombats can be seen.
Swansea
Vineyards and cafés boasting local produce characterise this relaxing town. The spiky bridge built by convicts is a popular attraction. Swansea is the perfect base for adventures on the spectacular Freycinet Peninsula. The pristine beaches of Wineglass Bay, glorious pink tones of The Hazards mountain range and unspoilt wilderness await at Freycinet National Park. Walk, fish, cruise, kayak or simply absorb the amazing scenery from a café at Coles Bay.
Bicheno
Famed for its mild climate, fruit and wine lovers will find plenty of produce in this picturesque town. World class beaches are on your doorstep. Walk to the impressive blowhole which makes incredible sounds as the raw force of the ocean is pushed through the rock. Nature lovers will adore the chance to see penguins and wombats. Stingrays, starfish and squid are just some of the marine life that can be seen from a glass-bottomed boat.
St. Helens
Known as the game fishing capital of Tasmania, this town is also famed for its seabirds and waders which breed here. A one hour walk to St. Helen's point allows you to appreciate the amazing coastal vista. From Bicheno, you can drive along the famous stretch of beach known as the Bay of Fires. Take a packed lunch and stop to admire the glorious beaches and granite boulders at any of the picturesque picnic spots along the way.
Choose Your Own Adventure
Your holiday along the Great Eastern Drive can be as easygoing or energetic as you choose. An all-season destination, you will not be disappointed that you included this iconic drive on your itinerary.