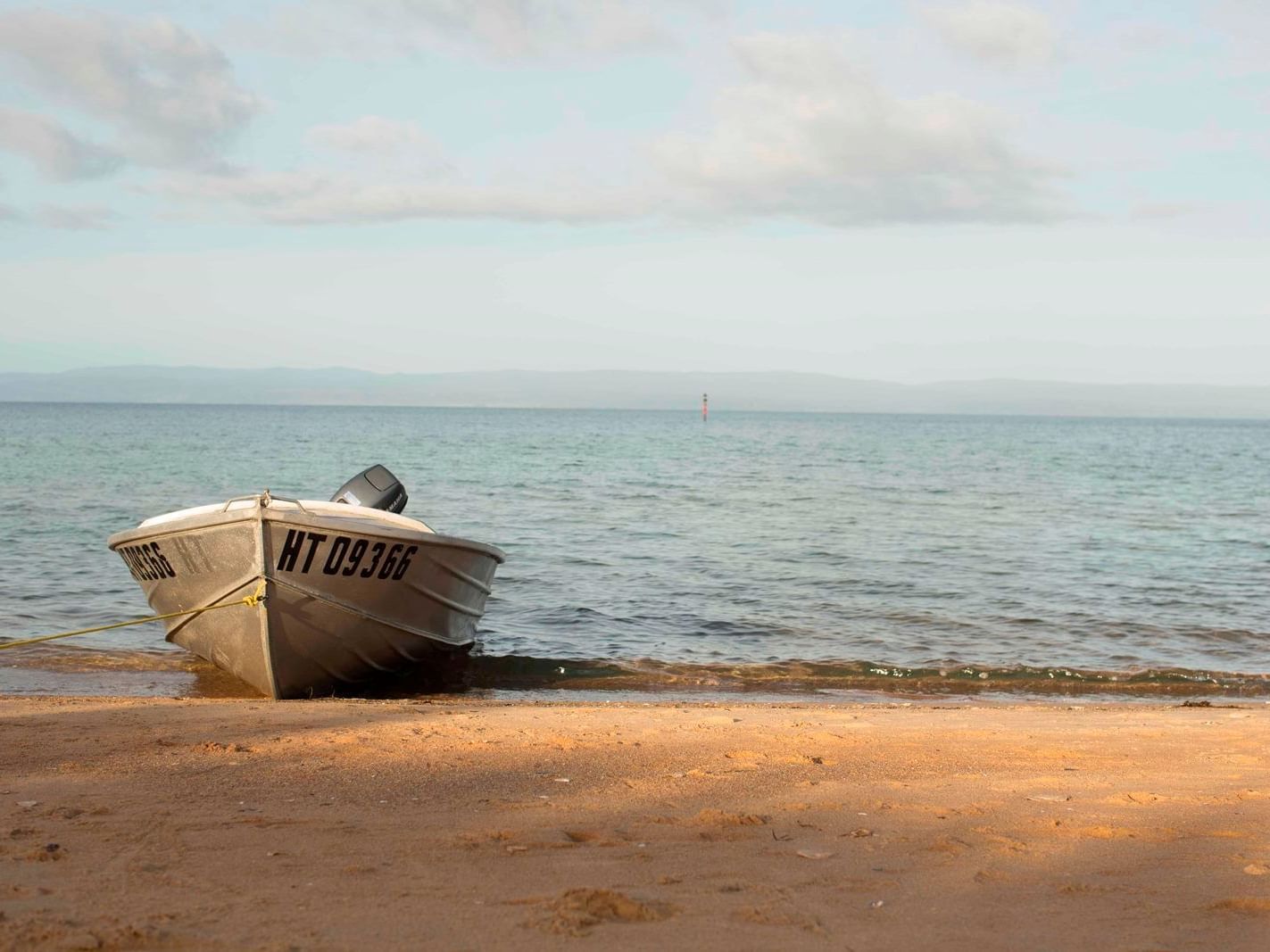 Fishing at Freycinet
One of the most scenic and abundant fishing areas on Tasmania's east coast is the Great Oyster Bay and Freycinet Peninsula. Flathead and seasonal squid are the prime targets; however, trevally, trumpeter, Australian salmon, mackerel, cod, shark, barracouta, bream, flounder and Australian salmon are also commonly caught.
One of the best places to access the angling opportunities of the Great Oyster Bay and Freycinet Peninsula is from the pier at the calm, sheltered Coles Bay. Hiring a charter gives you a stress-free fishing expedition and helps you ensure a good haul. With local knowledge, your experienced guide can take you to the best spots and advise about the best techniques to use in these deep, clear waters. Whilst your guide takes care of the bait, filleting and bag limits, you can focus on actually catching fish and taking memorable photos.
A day angling on the water at Coles Bay has many highlights. Enjoy looking at the stunning shoreline with its white beaches, rocky headlands and low granite peaks. Commune with wonders of nature such as whales, dolphins, seals, sea eagles and albatrosses. Of course, if you remember, you may just find enough time to fish! A fishing charter from Coles Bay is one of the best things to do in Freycinet. Make sure you include it in your holiday plans.
Freycinet Adventures operates the Freycinet Aqua Taxi and this vessel is available for small group fishing charters within Great Oyster Bay. For more information, click here.