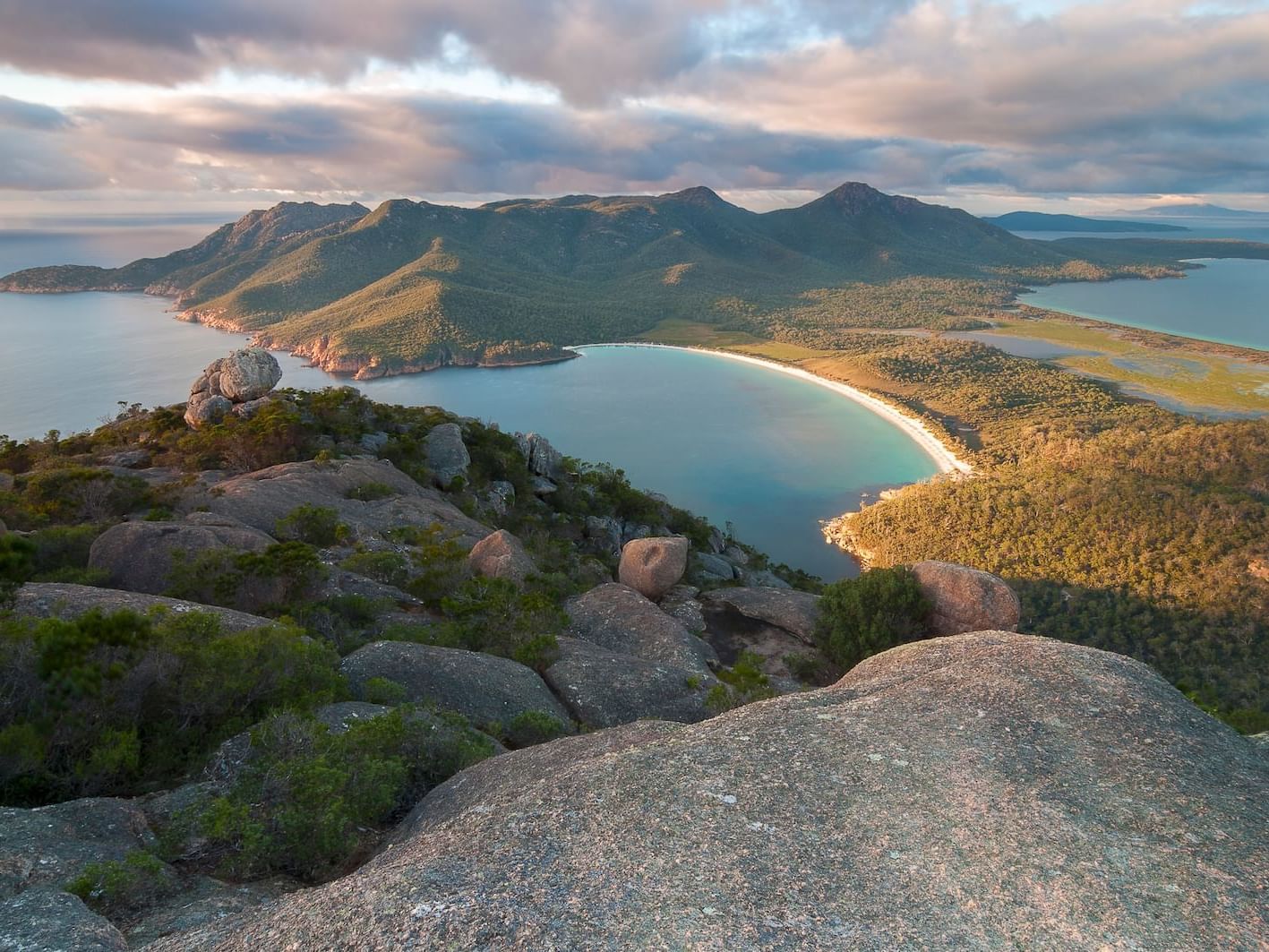 Bird's Eye View | Explore Stunning Freycinet By Air
There are so many things to do in Freycinet that holiday-makers are spoilt for choice. With stunning beaches, waterfalls, a pink granite mountain range, rainforests and islands to see, most visitors find that they do not have time to fully appreciate one of the world's most beautiful places. Many of the best sights are quite remote requiring a boat or an extended hiking trip to reach them. For this reason, tourists find that a scenic flight gives them a relaxing, bird's eye perspective of the entire area.
Turquoise seas, amazing coastline, dolphins in Wineglass Bay and convict buildings on Maria Island are just some of the breathtaking sights on offer. Your expert pilot provides an informative commentary about the geology and history of the area as you wonder at the scenery below. With only three passengers, flights are highly personalised with the opportunity to plan the sights you would most like to view. Flights can vary in length from thirty minutes to an hour, allowing you to simply look at the Freycinet Peninsula itself or go further afield to places such as Maria Island.
A flight over the spectacular Freycinet Peninsula provides a wonderful memory of this unique, diverse landscape. It also allows you to take incredible photographs that cannot be achieved even after hours of climbing to lookouts. Make sure you take a polarising filter to ensure the best quality pictures as you will definitely want to share this experience with family and friends.
Visit 'Freycinet Air'

Image credit: Luke OBrien