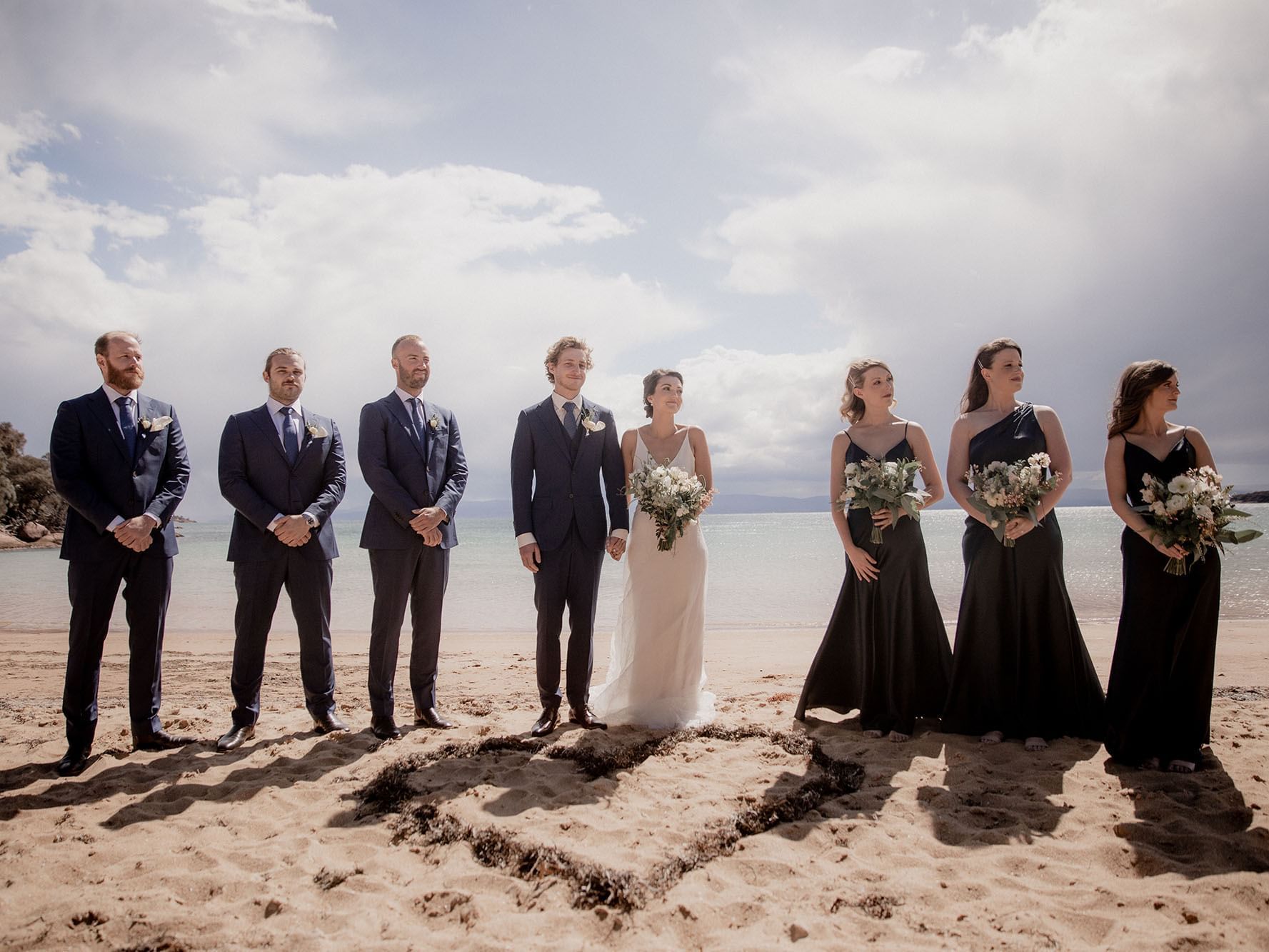 Elopements in Tasmania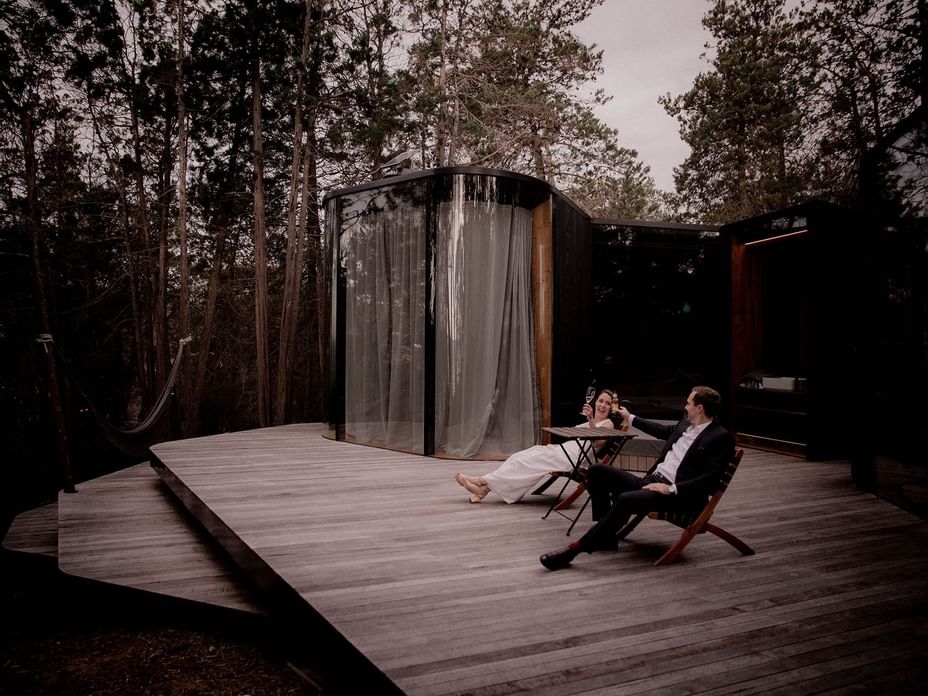 Eloping – a word once used to refer to a sudden and secretive wedding usually involving a hurried flight, has found a new meaning to suit modern times: a simple and personal wedding in perfect solitude or with a scattering of your nearest and dearest.
Along with a new meaning, eloping has found a new home within our 'new normal'. Trending now are the elopements and intimate weddings designed to allow a couple a more relaxed wedding experience. To be present in the moment instead of becoming lost in the logistics and cost of a traditional wedding. Destination elopements allow for both privacy and peace, a true focus on what really matters and a starting your married life in a totally relaxed state usually reserved for holidays by the beach.
So how do you elope in Tasmania? Quite simply you select your location and your date and the rest falls into place. Freycinet Lodge is a perfect example of a venue where elopements are tailored to each couple's individual needs and personalities.
Set inside the Freycinet National Park there are a myriad of locations for your ceremony and at each turn the backdrop for your photos is ever-changing. For the wild-at-heart the Hazards Mountain range provides a dramatic scene in front of which to exchange your vows. For the beach lovers feel the sand between your toes at Honeymoon Bay or Richardson's Beach with Great Oyster Bay behind you. And the list goes on.
The in-house celebrants at Freycinet Lodge speak your language, working with you and guiding you to create a ceremony that is a true reflection of your love and personalities. The curated a list of recommended Tasmanian photographers are relaxed easy going types, who know the area well and will capture the true essence of your day. Choosing to elope means you won't necessarily be sharing your day with your friends and family, so your photos are an important way to share your special moment for years and generations to come.
Guests or no guests? Share the day with those who mean the most to you, or share the day with no one at all. The Freycinet Lodge Elopement Package can be expanded to include those special people around you, whether it be a casual drinks and nibbles type afternoon gathering or indulging in Tasmanian's best food and wine at a family-style dinner. The Freycinet Lodge chefs focus on fresh, local and seasonal fare and pair it with the finest east coast wines and tipples.
As you relax on your Coastal Pavilion deck overlooking Great Oyster Bay, reflect on your day that was. Your day that was focused only on your love for each other. Your day that was purely about the two of you. Then soak in the outdoor bath and toast to your new life together. What adventures await you?