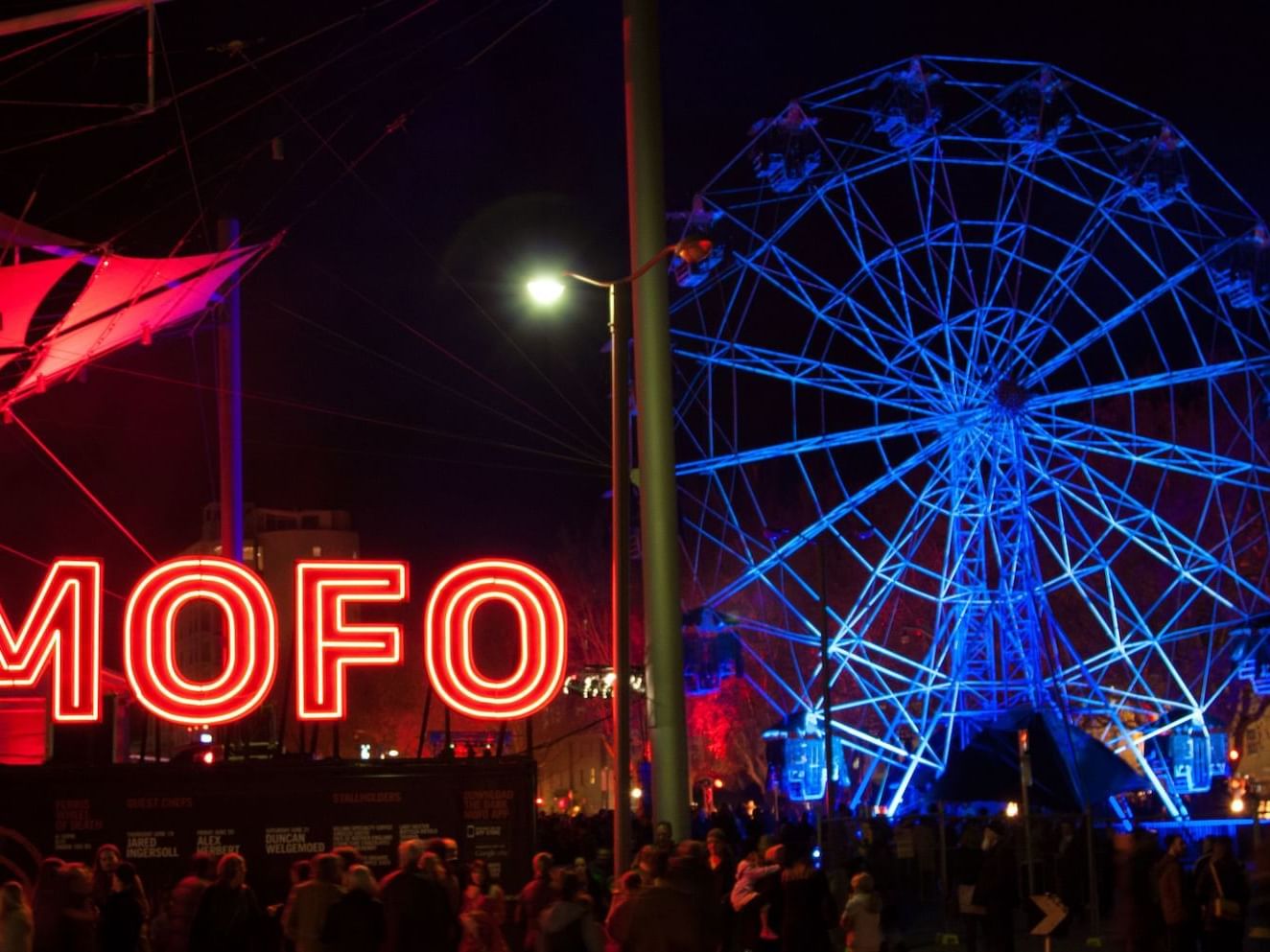 Dancing Up A Storm: Cultural Mayhem At Hobart's Dark Mofo Festival
Tasmania is increasingly recognised as a centre for arts and culture with a busy calendar of events throughout the year. One of the highlights is Hobart's Dark Mofo Festival which combines a convivial mix of feasting, art, theatre and music. This is experimentation at its best with participants being challenged to see beauty in life's darker aspects.
This two-week festival which pays homage to the winter solstice is a brilliant way to warm up cold Tasmanian nights. All tastes are catered for from the massive opening party featuring US electronic producer ZHU to large scale public art exhibitions at MONA and the Tasmanian Museum and Art Gallery.
A major drawcard is A Winter Feast which is held over five nights on Hobart's waterfront with a large glowing firepit as a centrepiece. Local and interstate chefs will be paired to develop unique dishes that the public hasn't seen before. Although it sounds rather decadent, prices are kept to a minimum so that everyone can enjoy.
After this fortnight of enthralling entertainment, Dark Mofo culminates in a nude solstice swim for the truly brave and hardy. In all, there are more than thirty-five events. Many of the shows are free, but book ahead for ticketed events as they sell quickly.
A two-hour drive from Hobart, the Freycinet Peninsula provides the perfect antidote to any exhaustion you may feel after partying at Dark Mofo. Take a cruise on the sparkling waters of Wineglass Bay, stroll through wilderness walking tracks and laze on pristine beaches whilst bird watching. If A Winter Feast has awoken your appetite for Tasmanian food, this is the destination for you. Fresh seafood, vineyards and gourmet restaurants with unsurpassable views will satisfy your cravings.
If you want great scenery and food without leaving your accommodation, Freycinet Lodge can meet your needs. This ecotourism resort has log cabins to provide a rustic feel as well as modern luxuries such as spa baths. The Bay Restaurant with its breathtaking views of Oyster Bay is the perfect place to plan your exploration of Freycinet National Park. With the bushland literally on your doorstep, you won't have far to go.
Combine the best of both worlds. Immerse yourself in the mysterious magic of Dark Mofo, then succumb to the soothing rhythms of nature at Freycinet National Park. There is no better way to enjoy the huge variety of experiences Tasmania has to offer.
Image credit: Tourism Tasmania & Nick Moles