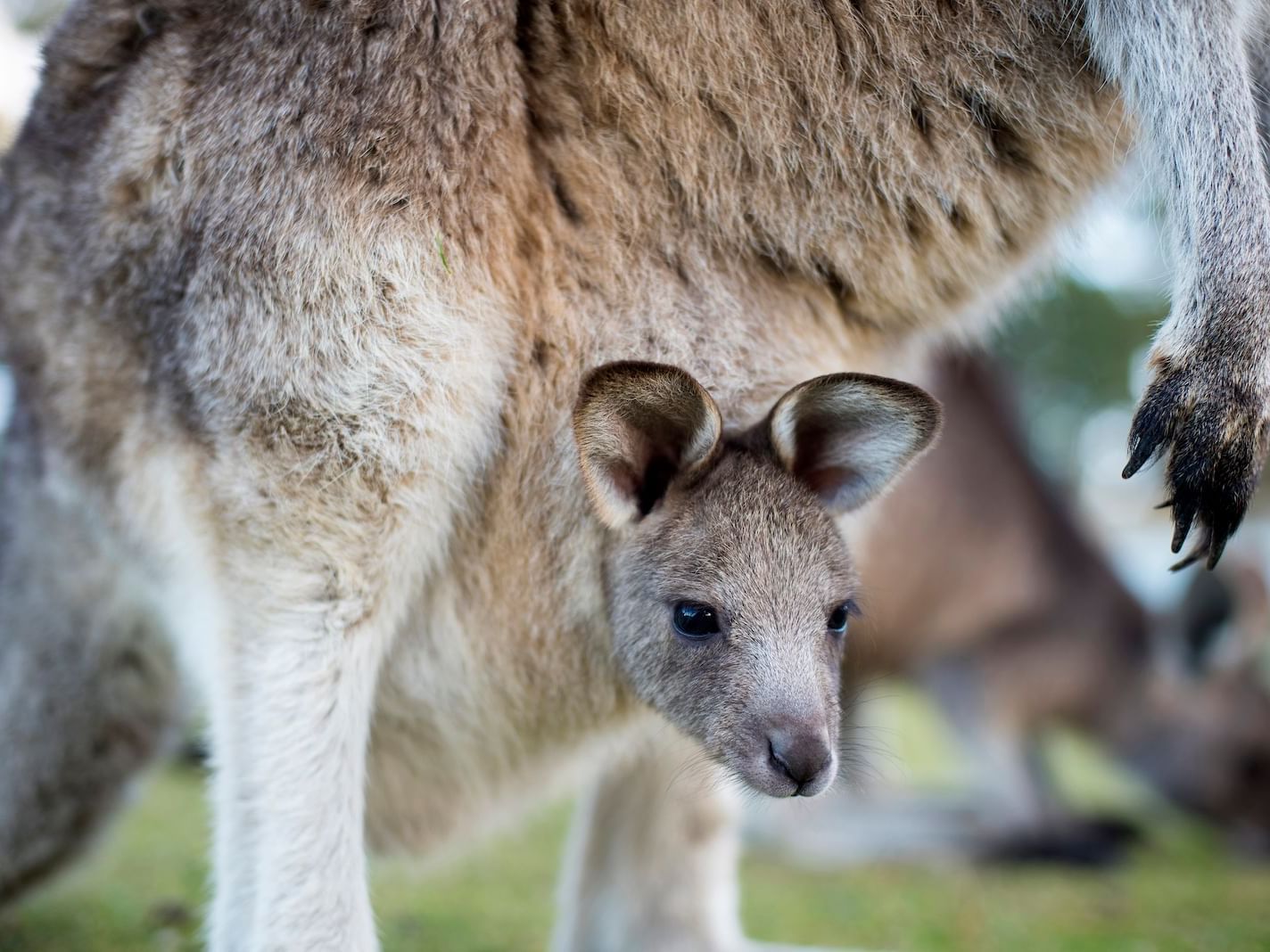 Close Encounters Of The Cute Kind: Interact With Tasmanian Wildlife At East Coast Natureworld
Tasmania is a paradise for nature lovers and you are sure to see lots of wildlife during your travels. If you want to learn more about these animals, or see some of Tasmania's more elusive creatures up close, East Coast Natureworld in Bicheno provides an amazing experience.
Enthusiastic, knowledgeable guides provide interesting information about the animals as they are being fed. With an emphasis on welfare and protection of the animals, enclosures are well spaced and maintained. Many of the birds which visit this sanctuary are wild and come by choice. Kangaroos, ducks and Cape Barron geese wander freely throughout the park. Highlights include feeding the Tasmanian devils, wombats and sugar gliders.
For a truly amazing encounter with Tasmanian devils, book the Devils in the Dark tour. You will be taken to a hide where you can clearly watch devils feeding in the wild. Photographs are allowed and guides will even help you to obtain the highest quality pictures. You will learn about the cancer which is threatening these unique creatures and the sanctuary's attempts to improve devil numbers.
East Coast Natureworld is far more than a wildlife park. With Natureworld's rehabilitation and breeding programs, your visit helps to care for Tasmania's threatened species. A café on site provides refreshments and coffee so that you can spend as many hours as you wish interacting with the animals and listening to talks. Immerse yourself in Tasmania's wildlife with a thoroughly enjoyable day at East Coast Natureworld.
Image credit: Tourism Tasmania and Rob Burnett