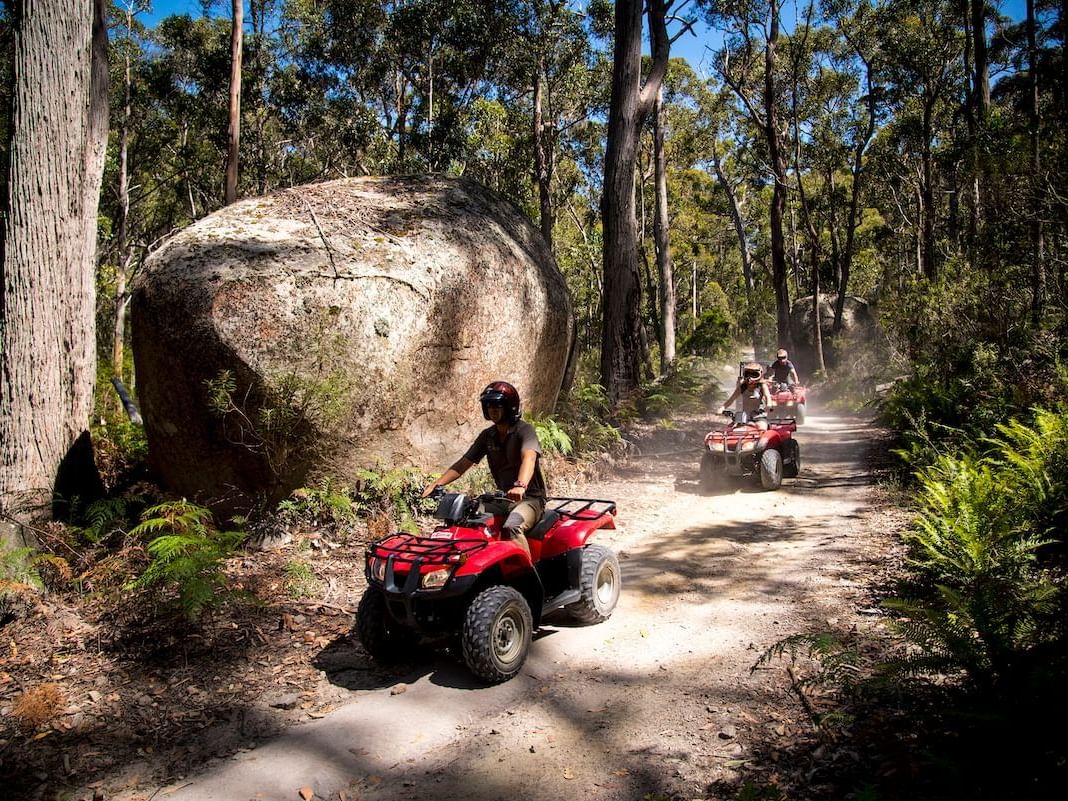 Getting Down And Dirty: Thrilling Quad Bike Adventures At Freycinet National Park
If getting down and dirty whilst enjoying stunning scenery sounds like fun, a quad biking adventure at Freycinet National Park will be the highlight of your holiday. From eucalypt forest to the coast, you'll gain some knowledge about the natural wonders of the park whilst visiting lesser known beauty spots that are inaccessible by other means. All levels of experience can be catered for.
The tour begins with a practice session and safety precautions. You can then travel at your own pace over dusty winding tracks, rocky inclines and descents, and creek crossings. The tracks aren't difficult, but you will certainly feel an adrenaline rush as you navigate the area. Snacks are provided along the way and there are regular stops so that you can enjoy the incredible landscape and learn some local history.
Guides are absolutely passionate about Freycinet and their commitment to the environment is evident. There will be lots of opportunities to observe wildlife such as wallabies and birds. You may even have the chance to explore rock pools on one of the pristine, isolated beaches. Quad biking is a wonderful alternative way to experience all Freycinet has to offer.
For an exhilarating escapade that includes views, fauna and plenty of thrills, a half day or full day quad bike tour is one of the best things to do in Freycinet. The highly professional guides will give you complete confidence and certainly give you an adventure to remember.
Click here for more information.
Image credit: Tourism Tasmania and Rob Burnett