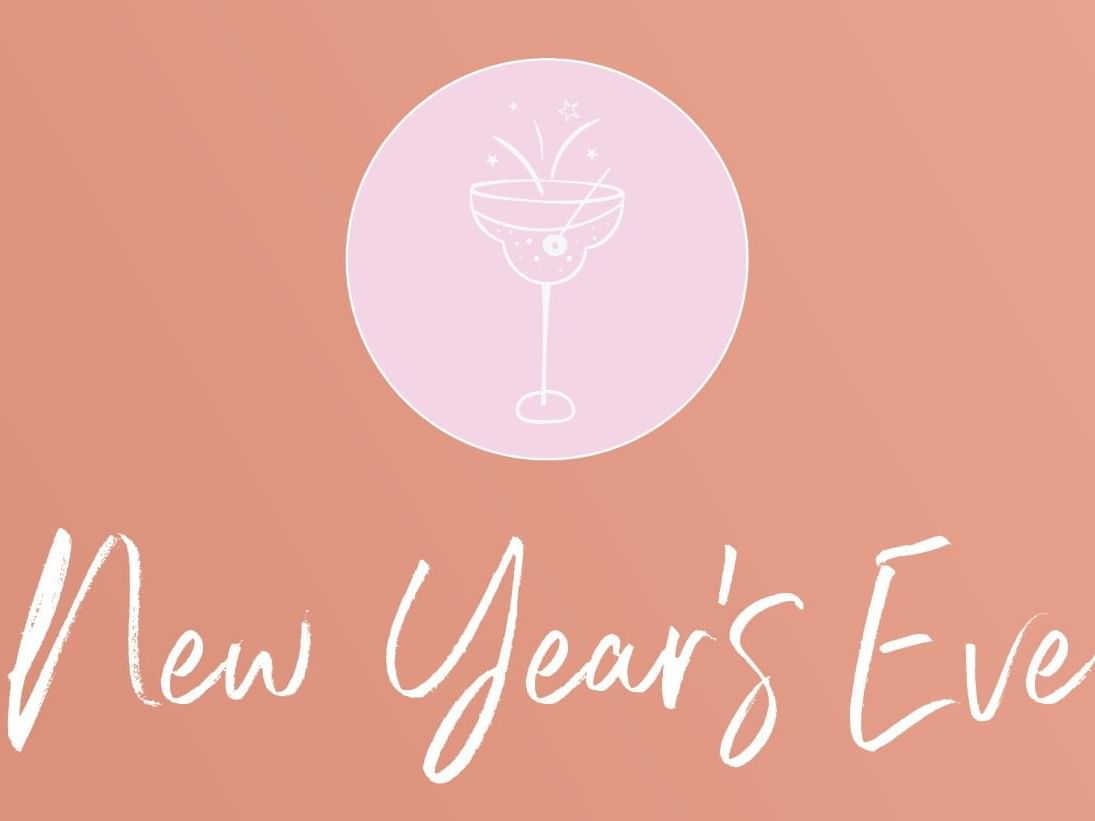 New Year's Eve at Freycinet Lodge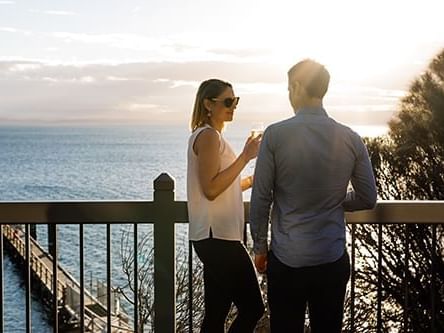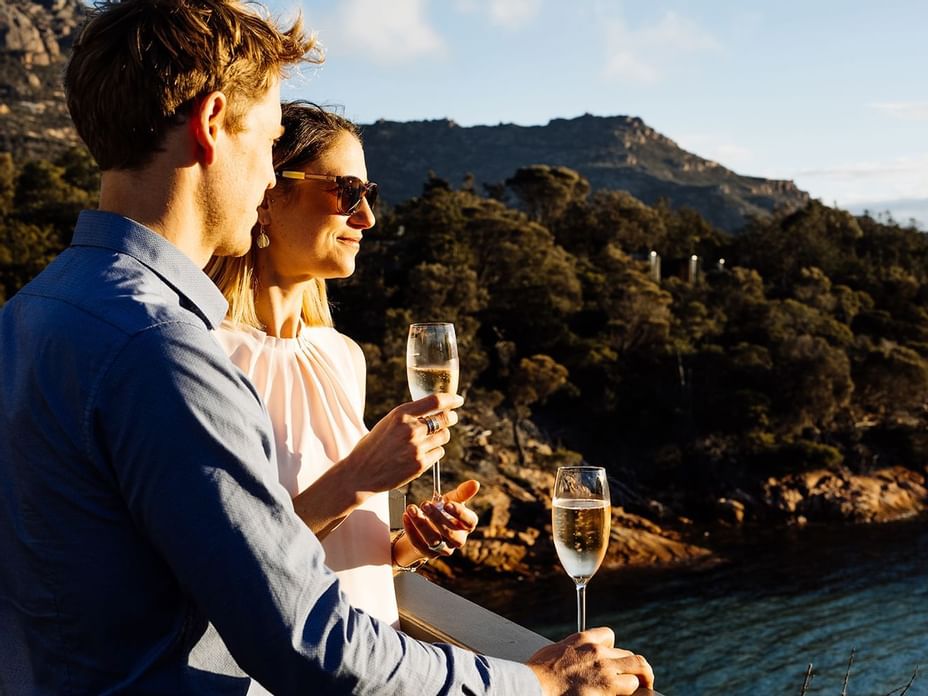 As we count down to one of our favourite nights of the year at Freycinet Lodge, we thought we would get some additional insight into our New Year's Eve menu, from our Sous Chef Cale Johnstone.
This year's menu looks amazing Cale. Who was the mastermind behind the dishes?
There are quite a few of us who have been able to contribute, so there are little touches in there from across our team. It really has been a team effort among the chefs this year, which makes it even more rewarding to see it delivered well and enjoyed by our guests.
Let's talk about the courses… What's your opener?
Well, after a glass of Tassie sparkling on arrival, we'll be serving an amuse bouche. This is a tasty little teaser to start your meal. It includes Tasmanian rock lobster or organic tofu as our vegan option and interestingly, fermented tomato. We actually have quite a few chefs who are really into fermenting. Depending on the size of the tomatoes, it can take four or five weeks to get the flavour we're looking for. It's a really different taste and we're also told there are health benefits… but don't quiz me on those!
And then after the amuse bouche, what's next?
We'll serve local Tiger Abalone from Bicheno as our second course. We use buttermilk in the preparation of this, as it's a really nice subtle option. It's creamier, richer and it takes on the flavour of the spices and herbs we're using more easily than regular milk would. I really like working with it. Our vegan option for the second course is also an interesting dish that uses a house-made buckwheat noodle. Making these takes some time and effort but they're certainly worth it.
You have a lamb dish up next. Tell us about it.
The lamb is from north west Tasmania and we're serving cutlets. We've had really great feedback from our guests whenever we have used black garlic in the last few months, so we're including it in this dish too. It caramelises really well and it's a bit sweeter than regular garlic. There's a Mediterranean slant to this dish, with the olives and the fetta. It's an interesting one. On our vegan menu, the miso-glazed eggplant with soy ricotta, black garlic and olives is also a great option.
And your fourth course?
We'll be serving a Cape Grim eye fillet or a vegan steak that we make in-house as an alternative. We choose eye fillet as the beef cut as it's a tender piece of meat and has excellent flavour. Tasmanian beef is great quality and can carry the dish well, plus the vegetables we serve with this really balance nicely.
Dessert looks really interesting. What's happening here?
The inspiration for our dessert is really courtesy of Vonny in our team. The chai pannacotta is a beautiful dessert with a gentle flavour; the chai is not overpowering and the apple granita provides a subtle, refreshing twist to the dish. This dessert is a balancing act as there are plenty of delicate flavours that can't overpower each other.
And to finish?
We're staying with the theme of excellent Tassie produce and are showcasing a cheese from Red Cow Dairy or a cheese from Artisa. It's a really nice way to finish the evening.